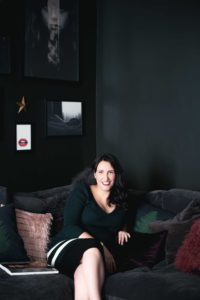 Ally Dowsing-Reynolds, Co-Owner at home décor brand Dowsing & Reynolds provides Showhome magazine with an exclusive insight into 2021 trend predictions!
With more of us spending time at home than ever before, we are seeking solace in softer things, wanting to cocoon and protect ourselves in our bubbles.
We're already seeing this prevail as we near the end of what's been an unimaginable year, and we predict most people will continue to want to create a sanctuary at home; a safe space for their families to escape the uncertainty that surrounds us.
Dulux's 2021 shade 'Brave Ground' certainly lends itself to creating a calm, serene environment in the home. As do light wood, rattan and cane which are set to grow in popularity over the next 12 months as homeowners try to rebuild a sense of connection to the natural world.
Home zoning
Open plan living has been the go-to layout for many homes for a number of years. However, with so many of us now spending the majority of our time in the home, it's taken on a multitude of new purposes. What was once an open plan kitchen/living/dining space has now also become a home office, a home school, play den and even a gym. This has created the need to zone off areas to successfully break up what can feel like a long day spent in the same room.
Many businesses will continue to allow their employees to work from home well into 2021 so it's important that we create homes that are flexible to our changing needs. Break out areas to enjoy reading a chapter of a book or sitting down with a coffee in between meetings will be welcomed.
Curve appeal
As one of the biggest trends of 2020, manifested across all elements of interiors from scalloped kitchen handles to sweeping velvet sofas, curves are here to stay. While straight lines and geometric shapes look great in certain spaces, curves can be more inviting.
A round pendant light hung above an island softens harsh straight lines in a kitchen and also gives the eye something to rest on. And updates don't have to be extreme – simply switching
out the kitchen handles or replacing an old tap for a beautiful swan neck design can be a subtle way of bringing this trend to life.
Fancy foliage
Introducing a sense of the outdoors is big on the agenda for interior professionals and homeowners alike. Foliage that has been sustainably preserved or dried is a beautiful way to bring natural, delicate textures into the home, creating long-lasting bouquets that emulate the freshness of real flowers, without the maintenance.
In our bathroom at home, we've covered a small wall in preserved moss. It has brought beautiful texture into the space, completely transforming it into a nature-infused oasis!
Uplifting colours
'Brave Ground' may be calming for some, but others will want to introduce brighter, more uplifting tones into their homes. We've seen lilac make its way from the catwalk to our interior mood boards, as designers continue to take inspiration from fashion trends. Using this colour in the home is a nod to the late 70s and early 80s, especially when combined with shades of saffron, toffee and coriander green. There are many vintage off-shoots from the 80s – we've seen it happen with pastels and neon too.
Red Oxy Fire is another gamechanger for 2021. It's completely captured my heart with its vibrant energy and we are working on a range in this invigorating colour that will feature a tap and handles. The samples are already bringing joy to my everyday!
It's about being braver and more individual with colour and whether that means choosing jewelled 'Grandmillennial' hues or experimenting with muted tones and textures, the principle behind it is simple: decorating from the heart rather than following a particular trend is always going to bring the most happiness to the home.
To stay up to date on the latest, trends, innovations, people news and company updates within the UK property and housebuilding market please register to receive our newsletter here.
Media contact
Rebecca Morpeth Spayne,
Editor, Showhome Magazine
Tel: +44 (0) 1622 823 922
Email: editor@yourshow-home.com