Garador's new Duragrain sectional garage doors really are a revolutionary development in garage door design. There's 24 different decorative colour finishes to choose from, which includes printed designs that imitate natural stone, real wood and metal.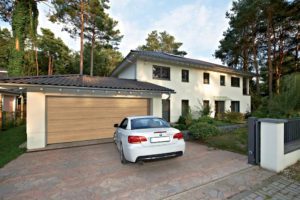 This new garage door design is completely different to anything currently available on the market, as the decorative coloured finish is printed directly onto the garage door panel itself, as Garador's Managing Director Neil Discombe comments "The way Duragrain imitates natural stone, wood and metal finishes is very impressive. The new printing technology gives homeowners the opportunity to have one of 24 printed decorative colour finishes."
The range of finishes in the range includes natural stone effects such as Concrete, Beige and Mocca, as well as real wood effects like Bamboo, Burned Oak, Teak and a weather look wood. The selection of different coloured finishes ranges from darker ones like Rusty Steel through to much lighter designs such as White Oak.
The Duragrain decors are only available on Linear Large fully insulated 42mm thick sectional garage doors.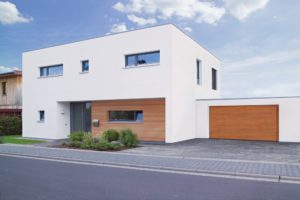 Each door section is filled with insulating PU-foam, providing a great level of thermal insulation and therefore potentially contributing to reduced energy bills. Grey White (RAL 9002) primer paint is applied onto both the door interior and exterior, and the decorative colour finish is printed onto the exterior facing side of the garage door panel. A final Duragrain coating is applied over the top, which provides a scratch-resistant surface and permanently protects the decorative print from the effects of weathering.
Cover profiles and top fascia panels for these doors are available on a complementary colour from the NCS colour chart. Other options such as windows in a variety of designs are also available for Duragrain, along with the Thermoframe.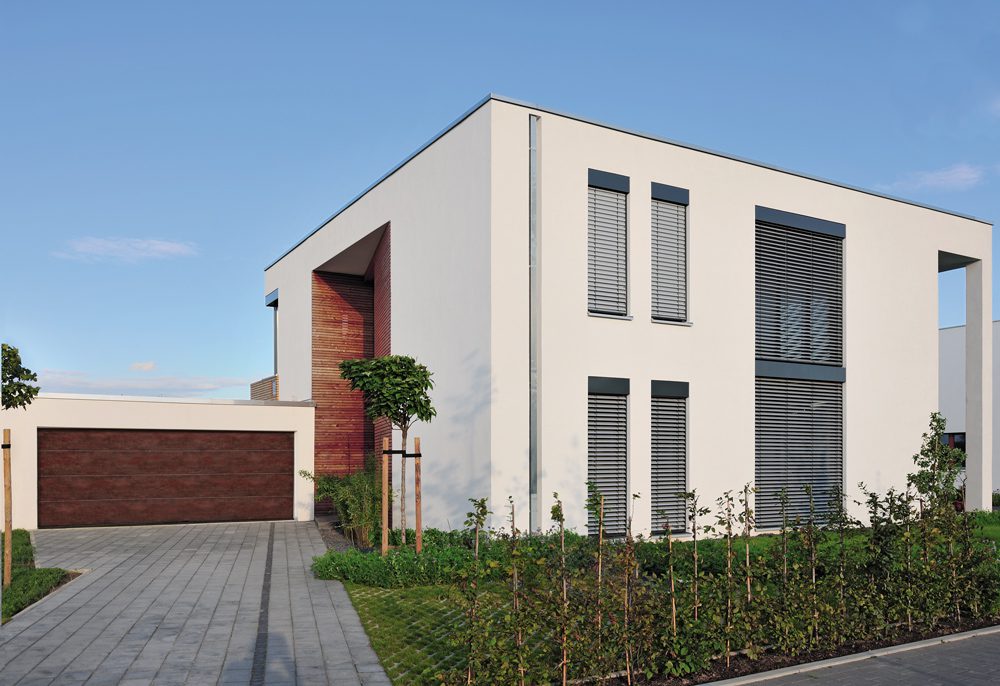 Visit www.garador.co.uk to view the Duragrain brochure.