The retirement property market is growing rapidly with part exchange schemes becoming more popular. Russell Smith, Sales and Marketing Manager at Silverbridge Properties gives Showhome an expert view.
With 60 years in the UK market, why is it only in the last decade or so that you moved into part exchange schemes?
From the earliest incarnations of Silverbridge Properties we had been involved in finance and equity release, and so moving into retirement part exchange was just a natural progression. Our first part exchange deal came about via a broker whose customer was initially looking for equity release but, after a conversation with this customer, realised that what was really needed was a quick sale. From there on, we realised that there was a clear market for PX services stemming from homeowners who would need to realise the value of their properties quicker than the open market would normally allow.
Is there a particular reason why you specialise solely in the retirement home and park sectors?
Historically, we were a form of equity release company, which naturally meant that we operated in the retirement property sector. We already had an association with Churchill Retirement and it was by coincidence that, very soon after our first PX deal, they asked us to also offer PX to one of their customers. That went really well and it quickly snowballed soon after this as we realised that there was a ready market for PX.
One major advantage of working in the retirement sector is that there is usually no mortgage or debt attached to the property. This means that transacting a PX deal is a lot quicker, cleaner and less complicated than if there was a mortgage present.
I was going to ask if there are any future plans to expand away from those sectors at all, but I guess if it's harder work, maybe you're more inclined to stay specialising in the retirement sector.
We do now deal with a number of estate agency chains that use PX as a chain break service, and we also work with several small property developers. However, 95 per cent of what we do is in the retired sector and we see no reason to change that, particularly as this sector is set to grow rapidly over the next few years. Along with new specialist retirement developers entering the market we've also seen a number of large home builders establishing retirement divisions, such is the demand for housing suitable for older living.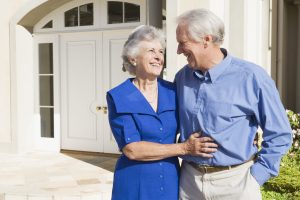 You claim that you can give a firm offer within 24 hours. Can that be quite difficult to adhere to?
Not at all. Once the customer has indicated that they would be interested in PX we can provide them with a 'desk top' offer almost immediately, based on the particulars of the property and local data. If they are happy to then proceed to a more formal process, we will instruct a few local estate agents to view the property to obtain a more accurate valuation. Once this is complete, we can then go back to the customer, usually within 24 hours, with a formal offer.
Generally speaking how would you structure deals that are in tune with a client's business?
Because of the market we deal in, I would say that flexibility is the main thing, for both the end-customer and the developer. Many of the customers have lived in their homes for many years so leaving it is a huge wrench. Indeed, one person who we dealt had lived in their property for 55 years. We therefore need to be mindful that it's not just a home they're leaving but also generations of memories, so a lot of hand-holding and patience is required from our side.
We also spend a great deal of time training and educating the developer's sales team through on-site courses and during open days. We give them the tools, and collateral, that will help them sell the product and how they can use it effectively in line with their own sales processes, as well as being able to answer the most common customer queries. This is critical to our success as we rely on the developer to sell our services on to their customers.
To stick on the flexibility line, one incentive that you have at Silverbridge is that you are able to delay vacancy for up to two weeks after completion. How do you find your customers appreciate you being able to do that?
This is something that they love. Without wanting to labour the point about age, this factor is really significant for the older customer as it takes the stress out of moving and gives them time to adjust to a new living environment without suddenly saying 'goodbye' to their home of many years. Many customers like the fact they can organise the move over a two-week period, giving them time to clean the old property and downsize their belongings. We also find that many customers rely on their families help them on moving day. This means, for example, that if they complete on a Friday, and their son or daughter is not available until the weekend, then they can still come and help during the week without any hassle or pressure.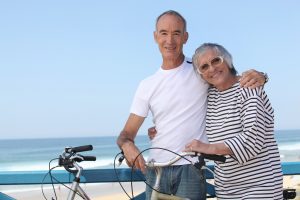 So when it comes to the actual final completion dates, are you still quite flexible with those as well.
Yes, completely. Our Part Exchange schemes are not just about a quick, guaranteed sale and so we're keen to include further benefits that make moving easier. One of these is a flexible completion date, giving the customer greater choice when it comes to moving day. This also suits the developer too since the buyer is already secured and there is no chain involved. This is precisely why PX is so popular; lots of flexibility and less stress.
Broadly speaking, what do you think puts you ahead of your competitors?
I think one of the things we get a lot of positive feedback about is that we don't operate a call centre. This means the customer comes straight through, usually speaking to the same person each time. Having a small team means that we're all up to speed on every deal so that the developers, customers, solicitors or estate agents get the right information they need without waiting, or terrible hold music! It does mean that sometimes people will need to leave a voice message, but we make sure that we call them straight back. We don't ask the customer to fill in any paperwork and we take care of all the legal formalities. We don't even ask the estate agents to fill in any paperwork when they go to view. Therefore, the people we deal with appreciate that we make it as easy as possible to work with and that we're committed to building long term relationships. Just as an example, we have now been working with Churchill Retirement for well over ten years and we fully hope to still be with them in another decades' time.
In the years you've been operating, has there been a particular part exchange deal that has really elevated the business?
The honest answer is that every deal is unique, and every deal is important but no one particular deal that has had a major influence on our success. The way we look at it is that each day has to be smooth and as painless as possible for the homeowner and the developer. Being consistently good, over a long period of time, has enabled us to achieve what we have.
Does that make it quite a high pressure environment, as you said, you're only as good as your last deal?
I guess so, yes but that's something we thrive on. You also have to factor in the age and health of the end-customers. I recently worked with a client who just lost his wife and was in complete turmoil. He didn't really want to move, but knew that it was the right thing to do, from a practical and financial perspective. Leaving the family home after many years was clearly extremely emotional for him so there was quite a lot of pressure on us to make sure that the move wasn't even more painful for him.
You claim you consider any property type, and at any value. What prompted you to go with that sort of mind set?
Simply put, we didn't want to put any barriers in the way of completing deals with for our developer clients. We are aware, however, that our competitors do have a much stricter criteria but our belief is that every property has a value, and so our job is to offer the best deal we can for each customer. Of course, it's up to us to conduct the research to establish the true value of each property, before making the offer against it but by having an 'any property, any value' approach demonstrates just how easy it is to do business with us.
It's definitely a good way to approach things. When it comes to working with property developers themselves, do you have any preference about who you work with? I know you mentioned Churchill Retirement quite a few times earlier?
The only way I can answer that is we work with like-minded people who share the same values of honesty, integrity and openness. The retirement sector is still relatively small and so there's a good chance that everyone knows everyone else so reputation is extremely important.
One of the things that you mention on your website, is that you consistently break the property chain. How would you say that you do that?
I would say that we probably make the most competitive offers in the current market place. The developers that sell our PX product know what we usually offer and therefore they can tailor that for their customers. It's also important that the customer knows what sort of 'ball park' we are likely to offer from early on in the discussions whilst being as competitive as we can. This becomes harder when there is a downturn in the market but we are always realistic and upfront with the customer. Despite the fact that a PX offer will be less than if they sold the property on the open market, it's still extremely popular since it also comes with a significant 'added extras' package. For example, the customer pays no estate agency or solicitor fees, so they save a bit of money that way, let alone no paperwork to complete, no chasing third parties and the peace of mind that they have a guaranteed sale. This means we can usually agree a price that will get the deal to work.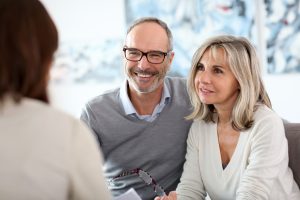 How big is the team that you have at Silverbridge, and can it cope with the demand?
We have a team of ten in various different roles and locations. Our head office is in North London and we have two satellite offices in Buckinghamshire and Eastbourne. There are four of us in customer-facing roles, buying and selling the properties and liaising with developers, solicitors and agents. On top of that there is also the finance department and a property maintenance team who make sure the properties we sell on are presentable.
Do you think that is enough to cope with the demand that comes through?
Definitely for the foreseeable future. I personally started with Silverbridge in 2011, and we've doubled in size since then. We do expect that the retirement sector will expand rapidly but we'll be ready when that happens.
Looking ahead to the future, what do you think the next five years hold for Silverbridge?
The retirement property market is certainly on an upward curve and so we expect to increase the size of our customer base quite significantly. However, to achieve this we need to be consistently delivering great service and making it even easier to do business with us. That way we can retain the existing customers we have whilst also bringing new ones on board. If we can do this on an exclusive basis that would be ideal, but we also recognise that developers like to have a roster of PX companies they work with. What we won't be doing, however, is compromising on our commitment to customer service and principles of fair play.