Pushing the boundaries of kitchen innovation: Fisher & Paykel is introducing a brand-new quad door fridge freezer collection that harnesses the best of the brand's design and technology qualities.
Helen Haider, Head of Marketing, Fisher & Paykel comments on the new launch: "We are consistently being told by our retail and A&D partners that we have some of the most beautiful products on the market. Quality, innovation and ease of use are at the forefront of everything our design team creates. This is why we focus on innovations that are actually useful. This new quad door collection is based on many years of R&D that has brought two exciting formations to market. This is a bold fridge for the most discerning of design customers working on the most exciting kitchen projects; a lifestyle product that combines the very best in food care technology and striking looks."
With innovative technology at the forefront, Fisher & Paykel has incorporated Variable Temperature Mode technology as a core design feature. This provides multiple temperature choices so that you always have the very best care for your fresh and frozen food. Temperatures can be adjusted at the touch of a button from the easily accessible control panel. There are four separate food modes available: Fridge, Chill, Soft freeze and Freeze modes. The offering of these flexible options allows you to select the best combination of temperatures to suit your storage needs.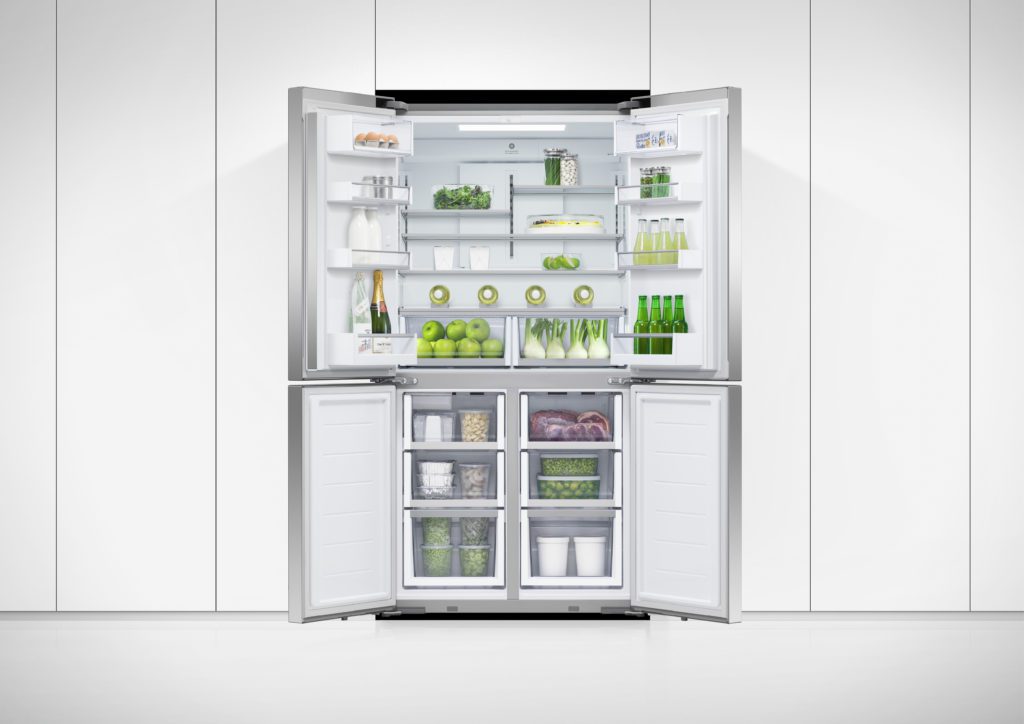 The quad door fridge freezer offers four separate compartments, one of which provides modular flexibility with its Variable Temperature Zone. This compartment can transform from a fridge to a freezer one day to the next to suit your lifestyle.
Food care is at the heart of refrigeration design. It is about controlling the environment around your food and keeping the temperature as consistent as possible. The fridge is the most used door in your household and so Fisher & Paykel has created ActiveSmart™ – a control system that anticipates future use by sensing environmental conditions and understanding how you use your fridge. This means Fisher & Paykel can analyse and adjust the temperature, airflow and humidity accordingly to deliver optimal results throughout your fridge and freezer. It can also rapidly chill new items to a safe temperature and quickly freeze foods to retain moisture.
Fisher & Paykel appliances are designed with detail and durability in mind and this is reflected by the choice of quality materials and technology. Fisher & Paykel creates premium products that are beautiful, adaptable, functional and timeless. Made up of durable materials, Fisher & Paykel products undergo a comprehensive product testing programme; the hinges of the quad door are tested by opening and closing the doors 300,00 times. With an easy to clean interior and aluminium shelf edging, the quad door is built to last.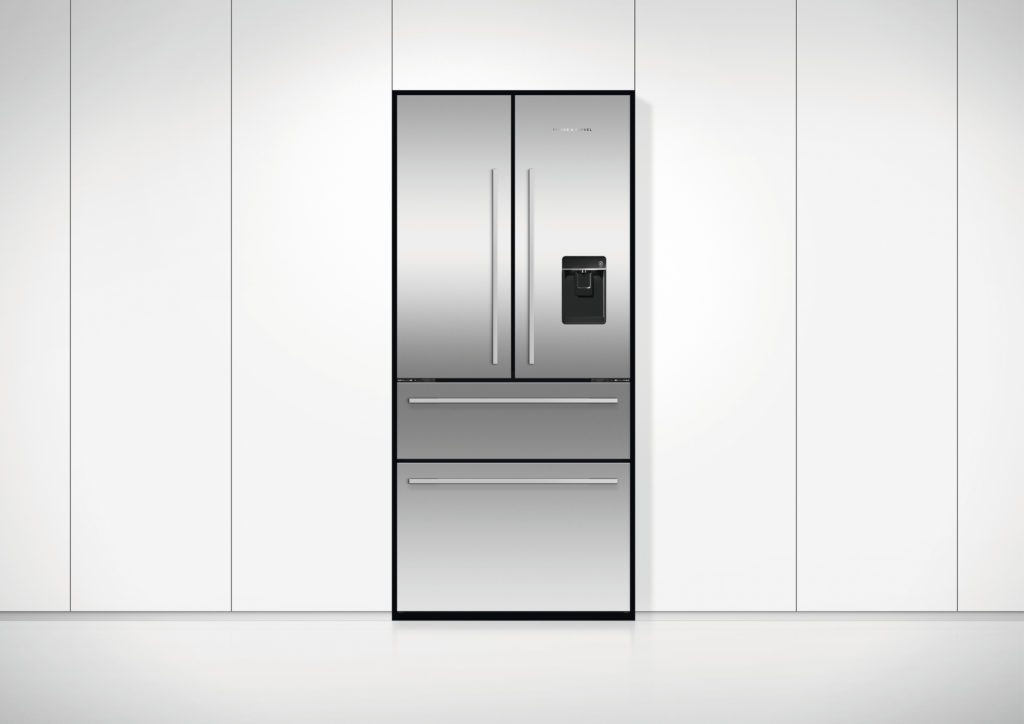 The multi door is also available in a smaller 79cm design, with two fridge doors and two freezer drawers. With the rise of compact living, this smaller design is perfect for those with smaller homes who don't want to compromise on luxury due to limited space. By separating the bottom drawer into two compartments, this quad door offers alternative storage to the pre-existing French door fridge freezer; a handy way to store ice without using up space in the bottom drawer. With a water dispenser that does not use up any room in the fridge, this design is great in many ways for the smaller apartment.
Fisher & Paykel products are designed to match meaning each product has been expertly developed to complement one another in both performance and style.