Leading bathroom brand, VitrA, will present its latest designer ranges at one of Europe's biggest hospitality design events, Sleep & Eat. This year, VitrA will present designs by Claudio Bellini and Terri Pecora.
Featuring clean, minimal lines and monochrome accents, VitrA's most recent launch, Equal, has been designed by Claudio Bellini. With its organic shapes and seamless joins, Equal is perfect for hospitality spaces thanks to its contemporary and versatile nature.
Linear metal rails feature across the range and reflect the industrial structures found in modernist architecture. This creates connections between the pieces and gives a sense of fluidity. Developed carefully in collaboration with VitrA's in-house design team, Equal inspires tranquillity in the bathroom space by using smooth edges to mimic the natural contours of lakes. The collection includes a mirror with integrated LED lighting, a selection of storage and washbasin units, and a wall- hung WC.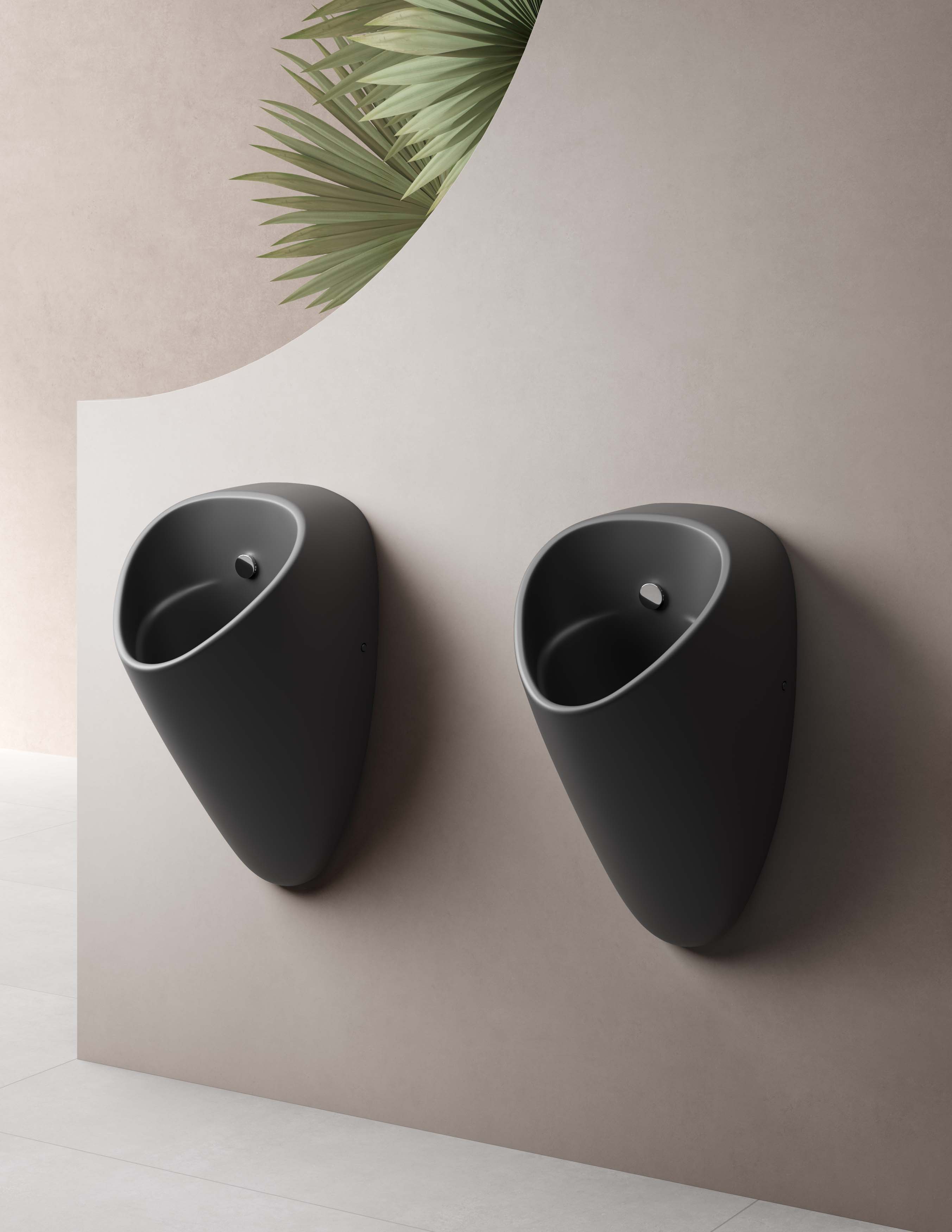 VitrA will also showcase the latest additions to the Plural collection, designed by Terri Pecora. This innovative range reimagines the bathroom as a living space, by using smooth, rounded edges and solid woods to emulate furniture usually found   in other rooms of the home. The Sleep & Eat set will feature a number of Plural washbasins including a monoblock basin and countertop bowls, as well as new wall- hung urinals.
The two ranges will be complemented by VitrA's Retromix tile collection. Reimagining traditional tile motives, Retromix offers bold colours and geometric forms. Available in 10×10cm and 15×15cm square formats, the tiles can be laid in a variety of patterns to suit any interior, whilst ensuring ease of application.
Margaret Talbot, VitrA UK Marketing Manager, comments: "We are very pleased to take part in Sleep & Eat again this year and  look forward to  presenting  our Equal  and Plural collections to leading names in the hospitality market."