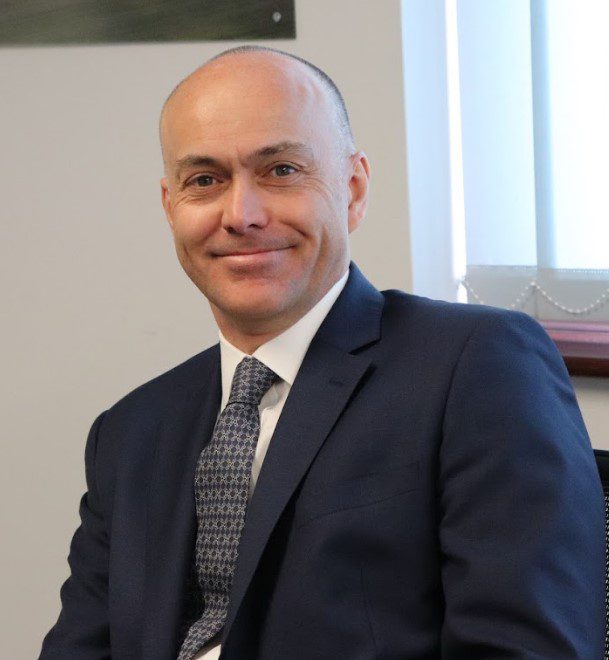 Chris Doré, Business Development Director, TriConnex talks exclusively with Showhome magazine about the intricacies of broadband and the fibre process
Where are we today. How important is it to have fibre available as soon as a purchaser moves in?
There are a few elements in answer to that question and it brings out the richness of how we utilise the term fibre. Since it was originally coined to signify a difference to old copper networks, unlike other utilities, it has become the term we use to describe our broadband connections rather than the material used to get the service to the property. In truth fibre connections can operate at speeds similar to the best of the copper alternative up to 1 gigabit and beyond.
Firstly, the fantastic point that we have left legacy copper networks behind us. It was only a few years ago that developments had to fit into certain size and location criteria to qualify for the incumbent's fibre offering. But now thanks to increased competition and government pressure we can offer fibre on 100% of our customers' developments.
Secondly, the distinction needs to be made that what the customer needs is not fibre per se but rather the ability to connect to a fast, reliable internet connection as soon as they move in. This critical timing issue is often where the service from the larger incumbents has failed. The fibre can be installed, however their internal systems are not updated. This can prevent a new connection from being made often for some weeks, which can have catastrophic effects on customers' experience of their new homes.
What are the different needs of the developer and the homeowner in the fibre process?
The developers focus is delivering a quality property to a customer safely on a given date at a price that enables them to make their required margin.  
Once the price has been agreed, the homeowner's priority becomes a smooth transition for them and their family into a new home. This is what makes the connection and of all vital utilities essential, including fast and reliable internet access.
The purchaser needs to be able to continue with all of their digital interactions without interruption. This includes the ability to work from home, engage in social media to share their new home (never more important than at one of life's big events) internet shopping, banking, leisure and ability to use the myriad of online services that we take for granted.
What is the reality behind choice of internet providers?
The concept of choice is a complex one and needs to be considered from both the developer and the purchaser / occupier's perspective.
Developers often badge a stack of different network providers all with their own fibre infrastructure as a response to the demand of choice. Where it is really a mix of legacy policy of using the incumbent providers and adding new more customer focussed companies in an attempt to get the customer connected when they move in.
A fear that sales will be lost due to not having a perceived brand name providing fibre cannot be the case as evidenced by Persimmon homes who provide their own FibreNest product to their plots which has a range of speeds and costs available but is not a brand that is available outside of their developments and is unlikely to be known by customers prior to purchase. Persimmons sales rates I think you will agree don't seem to be affected by their choice of fibre solutions.
The other element of choice for the developer has to be the cost and the timeliness of the installation service from original design all the way through to final plot connection.
The actual cost to the developer is complicated by a wide range of rebate mechanisms that can make the actual outturn cost difficult to pin down. Offering a market leading rebate that is netted off against other utility costs provides the developer with improved cash flow and removes the need to administer more complicated approaches that are only paid on after connection, depending who each purchaser has selected.  
Purchasers on the other hand do not need to worry themselves about the journey to a live connection, they simply need a reliable, value for money service at the speed they require, working when then move in and into the future.
The need for speed of service varies due to the number of people in the property, the number of connected devices and how heavy their usage is. The choice of speed can all be with the same supplier. However, providing a customer with a single supplier with multiple packages removes their ability to hold the supplier to account for their service or reliability, with the ultimate threat of switching to a competitor. For this threat to be perceived as real there must be other service providers on the network offering a similar range of services and the ability to switch must be straight forward.
This is probably the biggest issue in the selection of broadband suppliers for a developer. Often what is badged as providing an increase in customer choice is purely to address the need to have at least one provider that is likely to be able to connect the plots on time.   
Swapping from one provider to another where they utilise their own fibre network can often require a new fibre entry to be installed which involves a site visit to drill new access to the property and can often mean additional / replacement equipment within the home. This disruption is just unnecessary and often not considered when promoting the choices available.
What is the future maturity of the fibre market as it moves towards a single network on site? For example, multiple providers the same as gas, electricity and water.
This is, I believe inevitable as developers see the reliability and efficiency of the single network with multiple providers. The current approach of having to install one fibre to get access to one provider just doesn't make sense in the long term. Purchasers are used to new brands offering services in banking, electricity supply, insurance, food, shopping and internet services.
Being able to swap providers without the need for any engineers to visit your home, drill holes or install any additional kit is normal in other utilities and is also normal with TriConnex single fibre solution.
Covid-19 has highlighted digital exclusion in some areas due to the cost of fibre broadband packages, how are TriConnex addressing this?
When selecting a suitable network to offer as part of our multi utility package, the range and affordability of internet service providers was critical. This race to offer large well marketed brands can often mean that the lower end of the range of packages / speeds available are too high in both cost and speed for some occupiers to afford.
I was not happy to propose a network where there was not an entry level package to allow people with lower incomes or usage requirements to have access to a connection. With so much of our lives online it is not acceptable to think of any families not having access to what is perceived as an essential utility. 
What are the hidden safety, inefficiency and waste issues associated with building multiple networks?
As a multi utility contractor, the installation of more than one piece of infrastructure to achieve a single service is alien to us. We install single electrical, gas and water connections to all plots in the uk and yet due to the perceived issue of choice discussed above we find ourselves with some developments having up to three separate fully functioning fibre networks existing side by side.
This approach is rapidly disappearing and as the big issues of choice, cost and time are resolved, smaller but no less significant issues with a multiple network approach appear.
One of our customers told us that they had been challenged why they were building more than one fibre network on the same site by their internal safety team. They were considering it solely from the CDM need to design out risk wherever possible and they found that the argument of more choice failed to justify the risk of installing and maintaining one or sometimes two additional networks.
Another customer who is leading the way on waste reduction and achieving net zero during construction, loved the fact that a single network installed by a single team and co-ordinated by a single contact meant that we could evidence a significant reduction in the need for vehicle trips to their sites and also not having to install three times the fibre material below ground, thus reducing waste and embedded carbon even further.    
What are the fibre integrated reception system (FIRS) pro and cons?
FIRS is an example of utilising a fibre network to address other developer issues that come from different areas. Planning permission often prohibits the installation of traditional satellite dishes especially where they require fitting to the front of a plot to achieve a signal. Other issues addressed include the need to provide communal satellite and DAB radio services to flat blocks along with the need for provision of safe access to roof areas for installation and maintenance.
Installing a single small dish, often on the substation or similar structure to capture a satellite signal which is then distributed to each plot across a fibre network allowing all purchasers to connect as if the dish was on the house.
This prevents the need to pre-wire the plot or any future access to the roof space in each house which can invalidate any warranty.   
To stay up to date on the latest, trends, innovations, people news and company updates within the UK property and housebuilding market please register to receive our newsletter here.
Media contact
Rebecca Morpeth Spayne,
Editor, Showhome Magazine
Tel: +44 (0) 1622 823 922
Email: editor@yourshow-home.com