What features can housebuilders incorporate that will most effectively utilise the bathroom to sell homes, looking at space saving solutions and technology – find out in our exclusive feature sponsored by RAK Ceramics
The bathroom is the one room that most people wish was bigger – it's arguably the most functional space in the home along with the kitchen yet often, is actually the smallest room in the building. It's a place where we spend a lot of time unwinding and relaxing, so naturally we would prefer it to feel like a spacious, ethereal sanctuary or retreat where we can escape and chill out after a long, difficult day but stingy dimensions can make this seem like mission impossible when clutter takes over. The nature of many homes means that for most of us, our bathrooms tend to be smaller than we crave, forcing us to live less like mermaids and more like goldfish. Regardless of the size of your bathroom there are smart ways to utilise the space available so that you can truly enjoy your bathroom. 
British homes are now smaller than ever, so how can we achieve the perfect, yet practical, bathroom in a tight space? As buyers increasingly seek out washrooms that are not only functional but aspirational, Showhome catches up with Sophie Weston, Channel Marketing Manager at Geberit to explore the importance of the bathroom in the home and how housebuilders can add value to projects by creating a design that is both space-saving and insta-worthy. 
According to Which?, British homes are now typically 20% smaller than in the 1970s, with houses built in the last decade now averaging 67.8 sq m of living space. To put this figure in some context, the size of both decks of a London bus is 55 sq m. With this restriction on space, it is inevitable that the bathroom is one area to have been squeezed with the average size of a British bathroom now just 4.4 square metres. It's fair to say that most of us will know what two metres x two metres looks like after the last 18 months.   
How has the bathroom space been changed? 
Despite the downward trend in size, demands continue to change. As people get used to spending more time in their home, the ways in which they use the space is shifting. A YouGov poll of 2,000 adults across the UK which found that more than half (51%) of respondents reported making improvements to their self-care routine, with 34% of respondents telling us that they successfully manage to put time aside to relax each day. This figure is a 24% increase when we asked the same question in a nationwide survey in 2018. 
Living in lockdown has, of course, changed everything. For example, families are increasingly adopting zoned living areas, segregating space for work and play. John Lewis' Flexible Living Report 2020 found that one in five people had reconfigured their open-plan space to accommodate multiple activities throughout the day. It observed that "….although sparked by urgent needs in the midst of the pandemic, this new perspective on a modular, flexible approach to living within our own four walls, is here to stay." And our own poll underlines the potential shift towards more private spaces within the home, with half of respondents entertaining at home less than they were before the pandemic.  
The home has become something of a sanctuary – more so now than ever before – and we seem to be seeing a growing emphasis away from larger communal areas to smaller, private rooms in the home. With all this in mind, the challenge of creating luxurious yet practical spaces within these increasingly smaller rooms has placed a renewed emphasis on the significance of product and design innovation to help maximise space.  
How can 'going behind the wall' help bathroom design? 
One of the most effective solutions is to specify a wall-hung WC with a concealed cistern and pre-wall frame – reducing the outward projection and lifting the pan from the footprint of the floor.  
Wall-hung ceramics offer a premium look and feel in smaller bathroom spaces, creating the illusion of 'floating' above the floor. Offering a space-saving alternative to traditional close coupled toilets, they can open up the bathroom space by allowing flooring to run underneath the toilet, whilst offering a sleek, clean design.  
How does this add value? 
Wall-hung furniture will streamline the aesthetic of the bathroom and eliminate the clutter of conventional bathroom furniture, offering a calm and spacious environment – think a hotel spa washroom. And for that extra design versatility, wall-hung furniture offers the opportunity to add the finishing touches to a project with the option of adding stylish flush plate finishes such as textured rustic wood or slate designs that blend harmoniously into any décor style.  
What other advantages are there for housebuilders? 
There are many other advantages beyond space and design for housebuilders to consider. For instance, opting for a wall-hung toilet will reduce sanitary sound – raising the toilet off the ground prevents noise travelling directly from the toilet pan onto the floor. While this in itself may not feel like a huge selling point to your buyers, we carried out research earlier this year which found that one in four adults (28%) were regularly disturbed by bathroom sounds at night or when trying to relax, and one in five (19%) were regularly disturbed by flushing toilets, running taps or pipe and drains.   
Meanwhile, hygiene and ease of cleaning is now a huge consideration for many – and lifting the toilet from the footprint of the floor is an effective way to enhance hygiene too. With no hard-to-reach areas, cleaning is easier and dirt/dust accumulation is significantly reduced. Geberit's KeraTect Glaze also offers a non-porous and smoother surface to help prevent staining of the ceramics and create a high-gloss effect, while Geberit's Rimfree ceramic appliances can also eliminate tricky corners and hard-to-reach areas around the pan – further supporting customers to maximise hygiene in the bathroom.  
Has social media influenced bathroom aesthetic? 
Fueled by the rise of social media and reality TV programmes showcasing aspirational properties, consumers want design-led solutions throughout the home. With the bathroom the one place of sanctuary and escape in the home, buyers are expecting far more today than simply a functional space.   
Look at how your buyers are influenced when it comes to home design. The Home Builders Federation found last year that nearly a quarter (23%) of Brits aged between 25-34 look to social media for home inspiration every day with a study by Hootsuite also finding that 83% of Instagram users say they actively use the platform to discover brands and products when planning an interiors project. The shift towards 'Instagrammable' home design is becoming increasingly prevalent – and it's much more about just a stand-out feature wall and interior decor.   
And let's too consider the fresh eyes with which many homebuyers will be viewing their next home today. The FT, writing about this subject early in 2021, hit the nail on the head when it noted that, "…home is like the water a fish swims through: so familiar that it often goes unnoticed. Light switches are flicked without looking, and furniture edges navigated with blind precision…lockdown challenged this passivity." 
With smaller spaces to work in, budget is no longer the biggest restriction – but working with leading manufacturers to identify space-saving solutions, you can find the balance in almost all cases.  
There are other ways in which housebuilders can utilise fixtures and design to achieve the best-looking aesthetic for their bathroom design, while maximising space. As bathrooms and washrooms are top priority for homebuyers, housebuilders must ensure that they are meeting the demands of the consumer.  
Small fixtures 
Be smart in your shopping choices and choose to suit the size of the room you have rather than the one you wished you had. Don't swamp a small space with a single gargantuan cabinet for example, when you could opt for two smaller more compact bathroom cabinets instead. 
Invest in a wall hung or a small bathroom sink with a pedestal and use smaller racks and shelves to emphasize storage options. Most importantly, use any cabinets and storage spaces to their maximum to avoid having clutter on show. Clutter can shrink a room in seconds so it essential to keep the bathroom clean and organised. Remember the two most important components of a bathroom suite are that it functions as it needs to and that it is designed to establish the atmosphere desired. Housebuilders should make sure that their show homes emphasise the use of cabinets and space to fully show the ideal aesthetic that the home buyer can achieve with their own possessions.  
You can also make use of reflective and clear surfaces such as shower screens and mirrors. Use a glass enclosure to separate your bath or shower from the rest of your bathroom. This acts as a kind of optical illusion that tricks the eye into visually thinking there is more space available. Frosted patterns can return a sense of privacy and intimacy to bath time but may make the washing area feel smaller and enclosed. 
Colour 
Housebuilders must choose a colour scheme that emphasizes spaciousness as well as minimalism. Homebuyers will always wish to put their own stamp on their home, however by providing a selection of pre-chosen tiles or backsplashes, which you know work in the space, gives the buying a sense of freedom and individuality, while also ensuring that their choice keeps the same feel and impact that the show room has provided. 
Stick with light and breezy colours which open up a room and make the most of any natural light that you have access to. White is the colour that opens the room the most but you can also use a variety of soft colours such as magnolia, caramel and latte that work harmoniously together to trick the eye accordingly. 
There are many ways in which housebuilders can utilise design, colour and space that will ultimately make the bathroom feel more spacious, minimal and most importantly, relaxing for a potential home buyer. By utilising these subtle advantages it will enable your bathrooms to become a big selling point in your development. 
Kinedo: Fast 2000 enclosure for small developer 
Family-run Fernbrook Builders is redeveloping the site of a former garage and MOT test centre in Finedon, Northamptonshire. The rundown site will be home to a small supermarket, attractive retail shops and five houses to the rear of the site, which seamlessly join up with an existing housing estate.  
Each of the three-bedroom homes has a family bathroom with shower bath, but the master bedroom features an en-suite with a walk-in shower in a recess. The company specified the modern look of the Kinedo Fast 2000 enclosure with sliding door thanks to the simplicity and ease of installation by a single plumber.  
The company, based locally in Rushden, prides itself on regenerating sites for both domestic and commercial projects and works throughout the East Midlands on projects including schools, residential new builds and conversions and industrial renovations and builds.  
From the sponsor – RAK Ceramics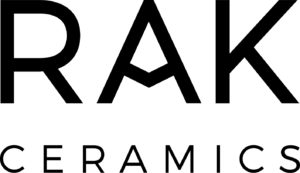 RAK Ceramics identifies how their innovation and collaboration with designers, can create total bathroom solutions for every dream home
As the bathroom goes from practical space to spa-like retreat, sanitaryware, surfaces and brassware need to be both functional and style-driven. At the forefront of design innovation, RAK Ceramics collaborates with some of the world's leading designers to create breath-taking bathroom collections.
As a total bathroom solutions provider, RAK Ceramics can be relied on to provide innovation, quality and exceptional service throughout the room, from tiles to sanitaryware and brassware to furniture.
Recent product launches reflect this, with RAK-Des being a particular highlight. A bathroom suite that pays tribute to the Bauhaus school by which it is inspired, with no distinction between form and function, RAK-Des perfectly combines the two just as they always should be in the modern bathroom.
Featuring minimal lines for a sleek and streamlined finish that emulates the hotel feel, one of the many highlights of RAK-Des is the versatile range of bowls and freestanding washbasins, ensuring a solution for every bathroom. Freestanding, wall-hung and countertop basins all feature beautifully ergonomic shapes crafted from quality ceramic.
The washbasins can be combined with RAK-Joy Uno vanities, providing a style-led modular furniture range with sleek lines and generous internal storage for a hotel-inspired look in the modern bathroom.
Latest brassware launches from RAK Ceramics are equally as on point, offering the opportunity to bring individual flair to this most personal of spaces. Latest style additions include RAK-Petit Round and RAK-Petit Square, available in on-trend finishes and which can be matched with co-ordinating accessories for a cohesive look.
This on-point styling is continued through to the shower, with products that bring hotel-inspired design into the home with ease. Nowhere is this clearer than with the RAK-Feeling shower tray. Providing level access to the shower, this is the ideal choice for the family bathroom or when space is at a premium. Creating a spa-like effect, the shower tray features elegant and contemporary lines and is made of RAKSOLID, a durable mix of natural minerals and resins with an anti-slip matte finish.
RAK Ceramics is also the first in the UK to launch colour into its portfolio with intent, with the RAK-Feeling collection, with a range of colours to add flair and personality to bathrooms that have long been dominated by white sanitaryware.
Being able to offer a complete bathroom solution means that the smaller, finer details are also taken care of with RAK Ceramics. An integral part of a cohesive bathroom design, accessories can be exactly matched to brassware finishes and other fittings, from bottle traps, basin and bath wastes and shower hardware to towel rings and soap holders.
As the bathroom continues to shift from practical space to spa-like retreat, RAK Ceramics is on hand at every turn.
Commentary: Adam Teal, Head of Sales, Kaldewei 
Recent issues with eco warriors stopping traffic on motorways in the UK have been disruptive, annoying and dangerous. However, it helped to highlight the need for the construction industry to increase their efforts to include environmentally friendly products within its sector. 
In the 1950s 1.5million tons of plastic were produced annually worldwide, today that figure has already reached an incredible 400 million tons. It is becoming apparent that consumers are looking for eco-friendly products; sustainability sells. When looking specifically at bathrooms, you tend not to think of the phrase 'single use plastic', yet the bathroom holds more of these than any other room in the house. 
Synthetic materials such as bathtubs, showers and washbasins, may not immediately spring to mind but they are still single use and housebuilders need to find a way to recycle these or use alternative materials. Kaldewei steel enamel for example, is made of natural raw materials and is fully recyclable. Kaldewei have over 100 years of experience in creating and manufacturing shower trays, bathtubs and washbasins, and are now extending into sustainable materials. Now, all Kaldewei products offer luxstainability; a combination of the luxurious and sustainable. 
Commentary: Lee Reed, Product Manager at Cubico 
The pool of young, 'aspirational' homeowners is growing. These self-motivated individuals can be defined as those who don't have huge, sprawling budgets but will spend their money in the right places in order to create a home they love spending time in. 
These consumers are savvy. They make carefully considered decisions and will shop around for a good deal, whilst splurging on stand-out, quality pieces. For most housebuilders, this type of customer could be considered a 'dream purchaser', with their willingness to try new things and create interesting spaces. 
Young professionals are increasingly demanding more from the bathroom, providing an escape from the pressures of work, as well as a haven away from family life. 
Attention to detail is therefore incredibly important. Mis-matched wastes and taps will not suffice, for example. It is important to offer a range of bathroom hardware, in a variety of colours, which can match throughout the bathroom. Yet, others may go for a mixed metals look, which is rising in popularity due to programmes such as Netflix's 'Dream Home Makeover'. 
All metals can go together if there is a clear design intent – as long as the finish is a thoughtful addition. 
Colour is another key factor. Some may choose to 'be brave' with patterned tiles and a bold-coloured furniture set, whilst others may opt for serene luxury in the form of marble-effect tiles and a white, marble-topped vanity unit. As a housebuilder, it's important to inspire customers with different options, tapping into their character. 
As we've already experienced, traditional style is making a comeback in the millennial market – so don't just opt for modern out of habit. Panelling and traditional vanity units are a beautiful combination that is often the epitome of an 'aspirational bathroom'. 
To stay up to date on the latest, trends, innovations, people news and company updates within the UK property and housebuilding market please register to receive our newsletter here.
Media contact
Rebecca Morpeth Spayne,
Editor, Showhome Magazine
Tel: +44 (0) 1622 823 922
Email: editor@yourshow-home.com