Showhome Editor, Anna Wood, takes a look into the Environment Act 2021 and the initiatives into ensuring biodiversity in new developments 
Sustainability within the housebuilding sector is of utmost importance. It doesn't just encapsulate the use of sustainable materials and methods, but the importance of maintaining biodiversity in new build developments. With the increase of new build estates popping up, the chances of wildlife being lost and hurt has increased significantly. According to a 2021 Royal Society for the Protection of Birds (RSPB) report, the UK has lost more natural wildlife and wild spaces due to human activity than any other G7 country.  
In the UK one in seven of our wildlife species have either become extinct or threatened with extinction within the last 40 years. In its most recent analysis, Natural England has identified that over 40% of our most important habitats, and 30% of our rarest species are still in decline. Statistics from the National Biodiversity Network (NBN) State of Nature report in 2019 found that more species are decreasing (41%) than increasing (26%) over the last 50 years. Tree coverage is also declining. According to a 2017 report, only 13% of the UK's total land area is covered in trees. In comparison, the EU's coverage is 35%, indicating the issues facing the UK and the impact that construction has. 
As one of the largest perpetrators of this decline, the construction industry has a responsibility to play its part in decreasing habitat destruction and ensure biodiversity at new build sites. The urbanisation of rural areas is a large reason why habitats are being destroyed and wildlife populations are dwindling. In order for the building of developments to remain sustainable, it is of vital importance that changes are made. One massive change happening this year is the introduction of a mandatory 10% biodiversity net gain in developments.  
Biodiversity net gain  
Biodiversity net gain (BNG) is an approach to development, and/or land management, that aims to leave the natural environment in a measurably better state than it was before. Biodiversity comes from the term 'biological diversity'. It refers to the variety of all living organisms, including animals, insects, plants, fungi and bacteria.  
BNG delivers measurable improvements for biodiversity by creating, or enhancing, habitats in association with the development. Biodiversity net gain can be achieved on-site, off-site, or through a combination of on-site and off-site measures. 
Under the Environment Act 2021, all planning permissions granted in England would have to deliver at least 10% biodiversity net gain, which is estimated to be brought in by the end of 2023. BNG will be measured using Defra's biodiversity metric and habitats will need to be secured for at least 30 years. This sits alongside: 
A strengthened legal duty for public bodies to conserve and enhance biodiversity,

 

New biodiversity reporting requirements for local authorities, and

 

Mandatory spatial strategies for nature: Local Nature Recovery Strategies or 'LNRS'

 
Biodiversity net gain is important due to the damage that has already happened to wildlife in the UK. The 2019 State of Nature report found that there had been a 13% decline in the average abundance of wildlife in the UK since the 1970s. This has been in spite of legislations and policies that were put in place in order to protect biodiversity and wildlife. Although certain sites and species are protected, there are limited mechanisms to value, maintain, enhance and create wildlife habitats beyond these protected sites. As a result, most habitats continue to be lost due to development, which reduces nature's ability to connect and thrive. The biodiversity net gain initiative is an addition to existing habitat and species protections. The initiative aims to create new habitats as well as enhancing habitats that currently exist.  
Read the rest of this exclusive feature in our latest issue here.
Never miss a story… Follow us on: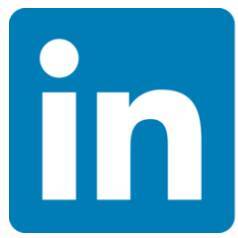 Showhome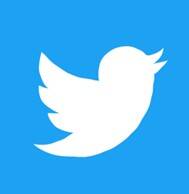 @Your_Show_Home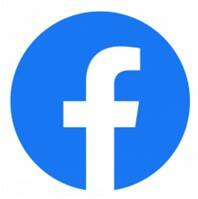 @Showhomemag
Media Contact
Anna Wood
Editor, Showhome
Tel: +44 (0) 1622 823 922
Email: editor@yourshow-home.com