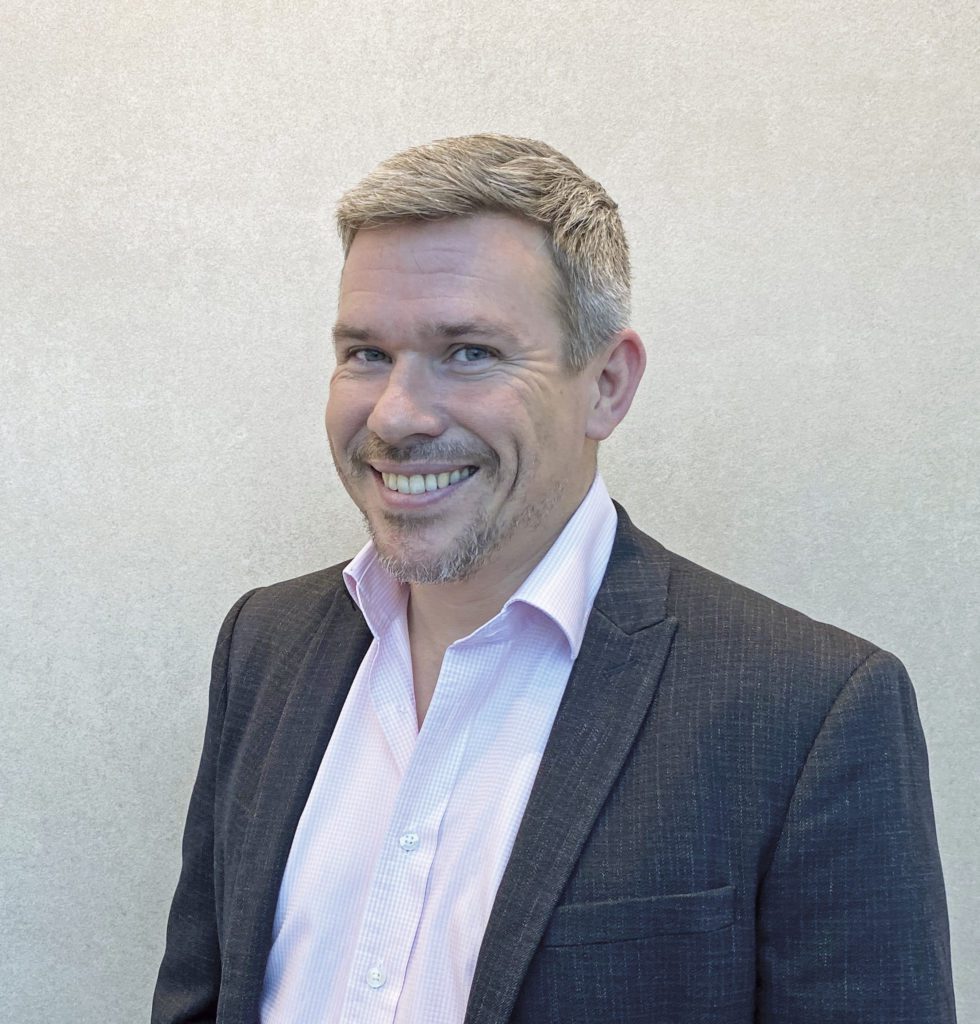 Ben Bryden, Sales and Marketing Director at RAK Ceramics UK talks exclusively to Showhome about being a one stop solution for housebuilders and  explains why
RAK Ceramics is one of the largest ceramics' brands in the world. Specialising in ceramic and gres porcelain wall and floor tiles and sanitaryware. The company produces 123 million square meters of tiles and 5 million pieces of sanitaryware per year at the  22 state-of-the-art plants across the United Arab Emirates, India and Bangladesh.
Headquartered in the United Arab Emirates, the company serves clients in more than 150 countries through the network of operational hubs in Europe, Middle East and North Africa, Asia, North and South America and Australia. 
RAK are a publicly listed company on the Abu Dhabi Securities Exchange in the United Arab Emirates and on the Dhaka Stock Exchange in Bangladesh and as a group have an annual turnover of approximately US$1 billion. RAK Ceramics was the first company in the United Arab Emirates, being awarded with ISO 9001 certification by internationally recognised UK certification body "CICS" (Ceramic Research Institute Certification Scheme) for ceramics tiles and sanitarywares.
Recently, Bureau Veritas Certifications verified the implementation of RAK Ceramics' quality management system and certified the company in compliance with the requirements of ISO 9001:2015 with the scope covering the design, development, production and supply of ceramics and porcelain floor and wall tiles, porcelain slabs and vitreous china sanitary wares, including acrylic baths and shower bases, toilet seats and covers. Bureau Veritas Certifications also certified RAK Ceramics for ISO 14001:2015 Environmental. 
RAK Ceramics manufactures ceramic tiles according to the latest version of ISO 13006 and/or EN 1441 standards with equivalent ANSI A137.1 American national standard specifications for ceramics tiles and EN 997 standard for manufacturing of sanitary wares. Its Tiles and Sanitarywares Testing Laboratory is operating in accordance to ISO/IEC 17025 accredited by NATA (National Association of Testing Authorities, Australia).
Being a corporate member of EGBC (Emirates Green Building Council), RAK Ceramics supports the promotion and development of sustainable buildings in the United Arab Emirates.
Showhome Editor catches up with Ben Bryden, Sales and Marketing Director at RAK Ceramics UK to find out more about how tiles are versatile and can be the one stop solution for housebuilders. 
As a provider of multiple different solutions, from sanitaryware to tiles, how is this beneficial for housebuilders? 
RAK Ceramics provide a full interior solution from sanitaryware, brassware, furniture, mirrors and wall, floor and outdoor tiles. This means that we can service both the top end luxury housebuilder and the more everyday functional needs of large volume housebuilders. This is our point of difference; RAK Ceramics is a one-stop shop for everything in the bathrooms and kitchen sinks, surfacing and flooring.  Some people may be surprised to learn that we actually have a 50% market share of the UK ceramic kitchen sink market. We are also the third largest tile producer globally and the largest porcelain tile producer in the world. We can offer housebuilders all of this under one trusted brand. 
How do you stay innovative in a continuously evolving industry?  
The industry certainly never sits still and neither do we. Our team are constantly busy keeping abreast of trends and predictions of what might be coming next for the kitchen and bathroom, so that we can react quickly with product solutions that fulfil a need with housebuilders. That is all while offering high quality solutions of course, which means our customers can put their trust in the RAK Ceramics brand. Our supply chain is also unique, with full UK warehousing meaning our stock levels can be relied upon and projects won't be hit with delays.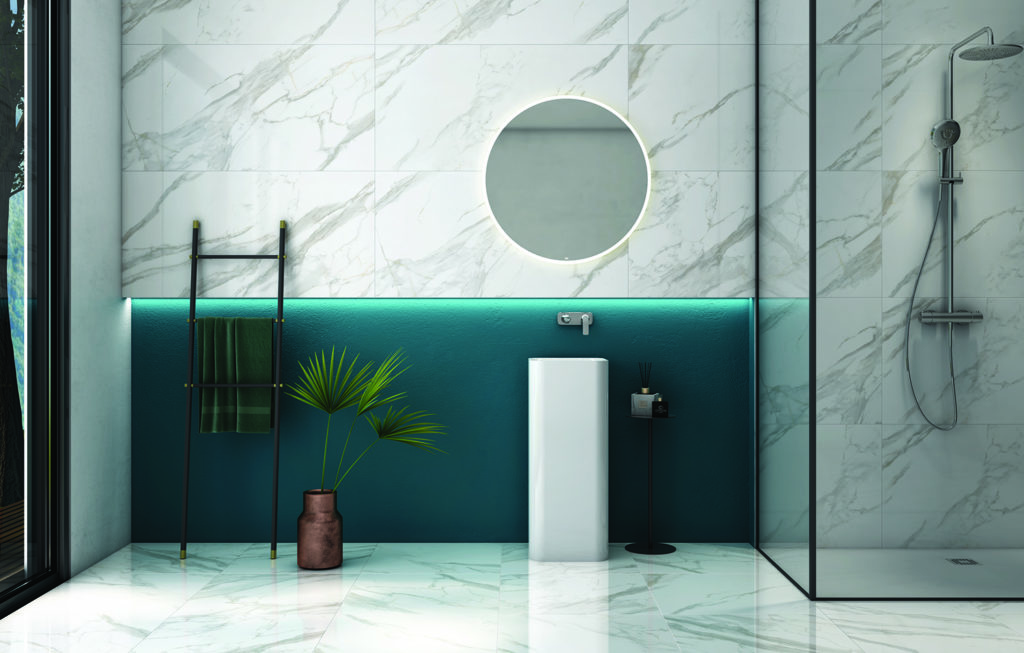 Tiles are versatile. How can you redefine the outdoor space with them?
There has been a growing trend towards indoor outdoor spaces over the last couple of years, particularly as the shift to open-plan kitchen living spaces continues at pace. Much more emphasis is now being placed on making the garden as luxurious and comfortable as the interior and our porcelain tile range suitable for outdoors really reacts to this. RAK Ceramics' stone collection, for example, is inspired by various types of stone existing in nature and is the ideal choice to create a particularly welcoming atmosphere that suits a sophisticated environment; providing a sensation of wellness and relaxation. Importantly, a lot of care has also been taken to ensure our tiles are not just versatile but practical too, so they are easy to care for and maintain and are suitable for outdoors and won't be subject to weathering. This means that housebuilders are able to create a seamless flooring solution throughout the ground floor of a property, if desired, all from one supplier.
You were recently announced as the Gold Winner at SAP Quality Awards 2020 MENA. How do you ensure quality in your products? 
Quality is at the heart of the RAK Ceramics philosophy. We invest heavily in our research and development and manufacturing processes to ensure this is always maintained, backed up with official accreditations. This means our housebuilder clients can rely on the RAK Ceramics brand and so, in turn, can their own customers.
Sustainability is a key word in the market today for consumers, how are your solutions meeting those demands? 
Ensuring our products are manufactured in a sustainable way is paramount. For housebuilders, water efficiency is a big requirement and this is a priority in our product development. The result is a healthy range of water-saving taps and dual flush cisterns. In the contract market in particular, regulations regarding the environment and sustainability have driven the requirement for water efficient products. 
Sustainability in every sphere of business is one of the main elements of the RAK Ceramics mission statement. The company is committed to practicing environmental stewardship throughout its manufacturing chain – from product design and efficient operations processes – and to playing an active role in building a better community by enhancing the surrounding environment. Organisation's activities improve energy efficiency, reduce pollution, enhance biodiversity and improve the quality of life for both people in the communities it operates in and for its workforce. Sanitary ware division is committed to developing eco-friendly products with a particular focus on water saving (33% saved in water consumption using the latest flush systems in water closets). It recycles natural raw materials to help conserve natural resources and adopts a clean development mechanism (cdm) projects to reduce carbon emissions during the manufacturing process.
How do you think bathroom trends will change post Covid? 
As the effects and aftermath of the pandemic continue to be felt in the months ahead and we all spend more time at home, creature comforts will be important to consumers for the foreseeable and an investment in making areas such as the bathroom will be noticeable. In the bathroom, luxury, sanctuary and escapism is paramount post Covid.
Glamorous brassware finishes in matt black and brushed nickel, sanitaryware in soft shades that offer an alternative to crisp white, walk-in style shower areas with low level trays and hotel-inspired large format tiling tick all of the right boxes. 
Colour is increasingly being introduced into the bathroom to add personality and all white bathrooms now seem to be a thing of the past. We are certainly seeing more luxury finishes and statement tiles combined with bold colours and pastel-coloured sanitaryware in soft shades.
Hygiene and ease of cleaning will also be very important as a result of the pandemic, in the kitchen and the bathroom. Features such as anti-bacterial surfaces and sensor-controlled touchless controlled technology are likely to have much more selling power and we expect to see increased demand for these from housebuilders moving forward.
Do you have any plans for the near future? 
We've recently started working with Travis Perkins, identifying 200 SME housebuilders that we can potentially offer a one-stop solution to and our plan is to take on a range of key housebuilder partners within the next two to three years. This is all from a place where two years ago we were only working with one housebuilder client, but with a knowledgeable team now on board and the full range of products that housebuilders need, we are confident in our growth and looking forward to success in this market.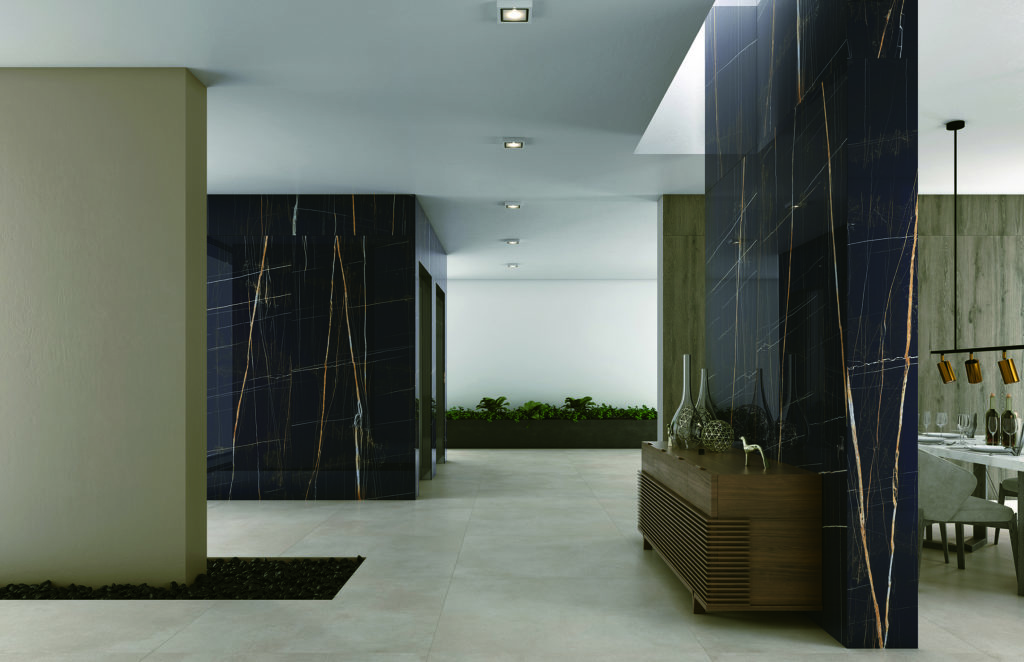 Black Beauty porcelain is a feast for the senses
With dark shades being a strong trend in interior design, RAK Ceramics has launched Black Beauty, a new porcelain surface that brings air of sophistication and luxury to the kitchen, bathroom or living space.
Manufactured to be extremely durable, scratch and stain resistant and very easy to clean, Black Beauty lends any setting a timeless charm. With all the elegance of marble combined with the practical advantages of porcelain, the surface can be used as a striking wall covering or worktop in the kitchen or bathroom. 
Providing a brilliant contrast to lighter shades in furniture and fittings and working in harmony with on-trend brassware finishes such as antique brass and gold, Black Beauty displays elegant veins throughout that draw the eye and turn the surface into a centrepiece, wherever it is laid. 
In a glossy finish that reflects the light to make the most of any sized space, Black Beauty can be chosen in a range of sizes, including 60 x120cm, 120 x 120cm and 120 x 240cm. The mega slab is ideally suited for installation over large spaces, creating a seamless and grout-free finish.
To stay up to date on the latest, trends, innovations, people news and company updates within the UK property and housebuilding market please register to receive our newsletter here.
Media contact
Rebecca Morpeth Spayne,
Editor, Showhome Magazine
Tel: +44 (0) 1622 823 922
Email: editor@yourshow-home.com