Covid-19 has dramatically impacted the housing market, for good and for bad. Lenders have had to re-evaluate their mortgages and criteria. How has this impacted the industry?
The coronavirus crisis has had a huge effect on all elements of the UK economy, not least the housing market. As restrictions start to be lifted, we look at what it means for the mortgage market, and in turn the housebuilding market. 
As a result of the coronavirus pandemic the Bank of England has slashed the base rate to a record low of 0.1%. This interest rate reduction has been passed on to homeowners by mortgage lenders with lower interest mortgage deals on offer. However, the impact of coronavirus on the UK economy has also meant that banks and building societies are being very cautious with their lending. This means hundreds of mortgage deals have been pulled from the market.
For example, in March 2020 before the UK went into lockdown there were 5,222 mortgage products on the market. By the end of May this had halved to 2,566. With this dramatic reduction in mortgage products, the housing market was amidst uncertainty and was likely to take a big hit. Similarly, construction sites and development work had been suspended as the nation prepared for the pandemic. The financial side to house building was looking bleak for all involved, from consumer to developer, to lender. 
Luckily shortly into the year, the government allows construction to continue and announce the Stamp Duty Land Tax holiday, suspending all SDLT for the short term, enabling people who may not previously have been in a financial position, to buy, as well as current homeowners to consider moving to save money. The housing market now boomed, with mortgages being secured left right and centre, and house prices on the rise again. 
Despite the boom however, how was the lending market affected?
How did lockdown affect mortgages?
The coronavirus lockdown affected mortgages in several different ways.
Mortgage approvals fell – social distancing rules meant lenders were unable to carry out physical valuations of properties. This has meant mortgage approvals fell.

Lenders tightened their lending criteria – many lenders have increased the deposits they require for their mortgages.

Some lenders pulled mortgage deals from the market because of the uncertainty, reducing the number of options for customers shopping around.

Mortgage holidays boomed – more than 1.6m homeowners took a break from repaying their mortgage due to the impact on their income.

Interest rates fell – with the Bank of England cutting the base rate to 0.1% mortgage interest rates have fallen.

People participating in mortgage repayment holidays, where lenders allow you to stop making repayments on your mortgage for a few months. The coronavirus crisis has resulted in one in seven mortgage holders in the UK arranging a mortgage payment holiday.
You can't simply stop paying your mortgage, you have to get approval from your lender first. By doing that you avoid being charged late payment penalties and damaging your credit rating. Late or missed mortgage repayments are marked on your credit report and stay there for six years. They will damage your credit score as it shows lenders you are unreliable when it comes to repaying your debts. Avoid this by making sure your lender has approved a mortgage repayment holiday before you stop paying.
A mortgage repayment holiday isn't free. While you aren't making repayments, your lender is still adding interest to what you owe. This means when you start paying again either your monthly repayments will rise to pay off the extra interest you owe, or it will take you longer to clear your debt.
The increase in people taking part in the mortgage repayment holiday, as well as mortgage applications falling through is evident of a rift in the market caused by uncertainty. This new environment, for example virtual valuations, are sure to remain into the future and the lending market must adapt to overcome these obstacles. 
Property market
The UK property market has been enjoying a mini boom of late, and the recent extension to the stamp duty holiday could see prices continue to rise in the coming months. Here, Which? explains what's happening to house prices and how it affects the industry.
Property markets in England, Scotland, Wales and Northern Ireland are open, meaning estate agents are conducting in-person house viewings and buyers are able to move home, despite the lockdown measures still in place. Since last July, the UK property market has been on the rise, largely fuelled by the government temporarily cutting stamp duty. The breadth of the cuts vary from country-to-country, but they mean buyers could potentially save up to £15,000 in tax if they move before the deadline, which has now been extended in England, Northern Ireland and Wales. 
Transaction numbers have risen significantly since the tax cut came into force. Provisional data from HM Revenue and Customs (HMRC) shows that 147,050 sales went through in February, up 49% year-on-year.
We're beginning to get a clearer picture of the impact coronavirus has had on house prices, but with the ongoing stamp duty holiday and continuing lockdown measures, the figures could continue to fluctuate. The most reliable barometer of house prices is the Land Registry's UK House Price Index, which is based on sold properties. It works on a two-month lag, so the latest available figures are for December. 
The Land Registry says the average price of a property in the UK fell by 0.5% month-on-month but rose by 7.5% year-on-year in January, to reach £249,309. Rightmove's index is more up-to-date, but it's based on asking prices rather than sold prices. In March's report, it found average asking prices had risen by 0.8% month-on-month and 2.7% year-on-year. Nationwide's index (based on mortgage lending) reported a 0.2% monthly drop and 5.7% annual rise in prices in March. Halifax (also based on lending) reported a 0.1% monthly drop and 5.2% annual increase in February.
There's optimism around the property market at the moment, but there are signs that the rush has died down somewhat. Research from Rightmove found the average time to agree a sale in February was 60 days, well down on the 67 days recorded a year earlier, but significantly longer than the record low of 49 days in October 2020. 
Experts had predicted that house price growth could slow once the government's coronavirus financial support schemes and the stamp duty cut come to an end, but their recent extensions have given pause for thought. The estate agency Savills says it now believes house prices will rise by 4% this year, just three months after predicting that values would remain flat in 2021. 
Lucian Cook of Savills says: 'By extending both the stamp duty holiday and the furlough scheme in the Budget announcement, the Chancellor has significantly reduced the downside risks in the mid-year, while a recovering economy should support price growth towards the year end.'
Stamp Duty extension
The stamp duty holiday was originally introduced in July 2020 to encourage house moves after the Covid-19 lockdown. Under the current rules, homebuyers in England and Northern Ireland don't have to pay any tax on the first £500,000 of the property price, meaning many aren't paying any stamp duty at all and those buying pricier homes are saving up to £15,000. 
Between 1 July and 30 September, the tax-free threshold will be £250,000, meaning home movers will be able to save up to £2,500 compared to the normal rates. The stamp duty holiday has resulted in a mini boom of both house prices and property purchases: house prices rose by 8.5% year-on-year in December according to the Land Registry, while HMRC figures show that transactions were up 24% compared with December 2019.
After months of rumours and campaigns, the government has extended the stamp duty holiday beyond the original deadline of 31 March. The temporary £500,000 nil-rate band in England and Northern Ireland will now apply until 30 June, before being reduced to £250,000 between 1 July and 30 September. From 1 October, the normal threshold of £125,000 for home movers will return. No changes have so far been announced for Scotland and Wales, but the government says both countries have received additional funding to provide similar support. 
The extension comes after concerns were raised that thousands of property purchases could fall through due to delays in mortgage approvals and conveyancing. Announcing the reforms, Mr Sunak said: 'The stamp duty cut has helped hundreds of thousands of people buy a home and supported the economy at a critical time. 'But due to the sheer volume of transactions we're now seeing, many purchases won't complete in time for the end of March.'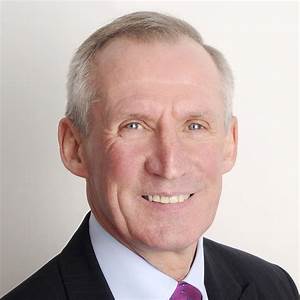 Commentary: Robert Sinclair, Chief Executive of the Association of Mortgage Intermediaries
IMLA and AMI raised with the Treasury our concerns that a large number of borrowers may not have been able to meet the April deadline, through no fault of their own, in part caused by delays in obtaining searches, complex chains and the capacity impacts of firms operating in a Covid safe way. The result could be that borrowers are forced to borrow more funds to cover the costs of Stamp Duty, at a time when they may be stretched on their mortgage loan and additional borrowing may not be available. We were concerned that the tax exemption cut-off with no taper could see a widespread collapse in property chains if buyers who planned to take advantage of the Stamp Duty holiday had not completed before the April 2021 deadline and were forced to withdraw.
As the main contact point for the consumer at the sharp end of this, brokers will work hard to keep the consumer informed and warn them of the potential risks they face. We are calling on lenders to ensure that their conveyancer partners have capacity to deal with the pipeline in front of them.  I would like all lenders, brokers and conveyancers to assess their pipelines and operational capacity between now and the end of March and give a realistic assessment to their customers of the likely outcomes.
By working together now we can minimise disappointment. However, I firmly believe with what is already in the legal process, the Government needs to stand ready to extend the deadline to avoid there being thousands of frustrated and disappointed taxpayers.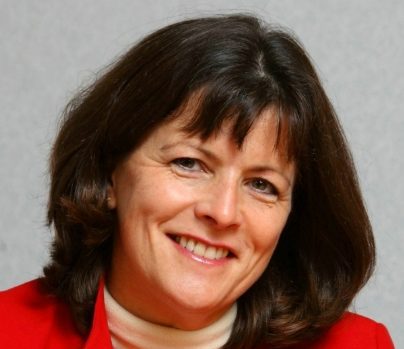 Commentary: Kate Davies, Executive Director, The Intermediary Mortgage Lenders Association (IMLA)
Unprecedented demand continues to put immense pressure on lenders, intermediaries and conveyancers, who are all working exceptionally hard to battle through the capacity challenges they face. In addition to the myriad of operational challenges posed by the pandemic, the incentive to beat the stamp duty holiday deadline is increasing volumes of business. 
We are concerned, as we approach the Stamp Duty holiday deadline, that borrowers need to be realistic about what will happen if they miss the cut-off date. Those who do miss it will need to be aware of how much Stamp Duty they may be liable to pay – and have a plan for finding that cash.  If they can't – there is a risk that their sale may fall through – taking with it a number of other transactions if there is a chain. Lenders, intermediaries and conveyancers will be as upfront as possible with borrowers and manage their expectations, but it is also vital that borrowers plan ahead and ensure they have the necessary funds in place. We are asking all our members to work to increase post offer operational support, and our broker and conveyancer partners to assess their new business pipelines. This will ensure as many complete before any deadline.
We want to avoid borrowers losing out – through no fault of their own – and have called for some flexibility to the deadline which would ease the immediate pressure on lenders and conveyancers, and treat borrowers whose cases are already in the pipeline more fairly. One way of doing this would be to taper the withdrawal of the tax exemption rather than apply a hard stop. 
To stay up to date on the latest, trends, innovations, people news and company updates within the UK property and housebuilding market please register to receive our newsletter here.
Media contact
Rebecca Morpeth Spayne,
Editor, Showhome Magazine
Tel: +44 (0) 1622 823 922
Email: editor@yourshow-home.com