With climate change being a bigger issue than ever before, it is important that organisations must look upon themselves to contribute to a greener and brighter future
One of the main challenges facing the house building sector in the near and distant future is the need to respond to climate change, both to cope with its ongoing effects and to reduce carbon emissions. The UK government has an ambitious long term goal to reduce carbon emissions by 80% by 2050. 
With the domestic sector accounting for around a quarter of the UK's carbon emissions, and the built environment overall responsible for nearly half, it is clear that we will need to drastically adjust the way we design, build and use our homes, as well as modify the way we live. Adapting to the changing climate will impact on the design, construction, location, cost and operation of all new homes and other buildings in the next few decades.
The RICS research paper, The Future of UK Housebuilding, argues that by implementing innovative construction methods, such as using alternative materials, renewable energy and adopting offsite production, the house building processes can be more environmentally-friendly and meet the requirements of a rapidly expanding population.
Becoming more sustainable as an industry, and a country, will mean changing and adapting our lifestyles.
Building materials
At present the demand for a more sustainable way of building is no longer a matter of personal choice, and the sector has been now regulated for the purpose of implementing measures that improve the infrastructures´ and buildings´ environmental behaviour.
We are wrong to consider vehicles as the only polluting factors, as buildings consume 20 – 50% of the physical resources, according to their environment. The building trade is a great consumer of natural resources such as wood, minerals, water and energy. In addition, buildings, once built, continue to be a direct cause of pollution because of the emissions produced in them or their impact on the ground.
A sustainable architecture takes account of the use of resources (energy, natural resources), their environmental impact and the specific risks to people´s safety. For a responsible use of resources when building, what kind of products should be chosen?
In building, environmentally-friendly materials (also known as green building materials) are those in which, for their production, placing and maintenance, actions of low environmental impact have been performed.
They have to be durable, reusable or recyclable, include recyclable materials in their composition and have to be from resources of the area where the building activity will take place –they have to be local materials. These materials also have to be natural (soil, adobe, wood, cork, bamboo, straw, sawdust, etc.) and must not be spoilt by cold, heat or humidity.
Sustainable building materials: Timber is the material with the lowest environmental impact on its production and life cycle, and has to be certified so that we can be sure about its sustainable production and origin.
Isolation renewable materials: These are completely recyclable and compostable, such as cellulose, which can be derived from newspapers or paper that are discarded. They cannot generate wastes and must attain the highest efficiency when regulating the temperature. Paints and wood treatments: These have to be natural with no substances harming the ozone layer and without solvents or any other chemical products.
There is a reuse of wastes that are generated in other sectors for the production of building materials, such as quarry wastes (marble, slate, etc.). Also, we have wastes generated by industrial processes like ashes or mud that are used, or the urban solid ones.
There are other original techniques, such manufacturing concrete with recycled tyre rubber; using the mud from sewage plants for making bricks, or wood and cork remains (pruning, sawmills, sanding dust, etc.), and especially vegetal fibres (bamboo, coconut, etc.) that, once mixed with cement, also work as insulators.
In order to achieve a sustainable construction we have to put an end to those bad long-standing habits of squandering natural resources.
Aside from building materials and manufacturing, other sustainable strategies can also be utilised in the property and construction sector. As the world continues the shift to a greener future and the green home ideal, organisations must make a conscious effort to contribute to a healthier environment. 
Corporate social responsibility
Corporate social responsibility is a commonly used phrase across all industries. It highlights the importance for companies and individuals to make a conscious effort to contribute to a brighter, greener future. Whether this be in the materials they source, manufacturing, eco energy in their office buildings, donations or more, everyone has a responsibility to change the future. 
Tim Spann, National UK Sales Manager at Keller Kitchens describes the corporate strategy of Keller Kitchens and defines how sustainability plays a key role in the ethos of the organisation.
Keller Kitchens prides itself for being at the forefront of environmentally-friendly developments in the kitchen world. As such, our company has implemented a completely carbon neutral production process since early 2017, and 2021 is set to see further developments. One example of Keller's sustainability policy is the generation of electricity with solar panels; recently, after installing new roofing and insulation, additional new solar panels were installed on the new factory roof taking the total to 8000. This number of panels generates 25 to 30% of the organisation's total electricity needs. Others include converting waste into heat, biomass installation, "greening" the car fleet to all electric and environmentally-friendly packaging in terms of materials and processes.
Keller compensates the emission that remains by having trees planted and contributing to wind energy projects. This all-encompassing achievement establishes Keller as a pioneering manufacturer in the move towards sustainability solutions.
Keller Kitchens takes a circular approach to sustainability and implements environmentally-aware methods into each stage of its manufacturing processes. This starts from the root beginnings with the sourcing of raw materials. The team is dedicated to selecting materials that are both ethically and environmentally responsible; for example, by using wood that comes from sustainably-governed forests. This careful consideration is mirrored in the product selection for the kitchens. Keller chooses to use raw material with the FSC quality mark and water-based paints alongside recyclable packaging. 
Keller's transportation methods have also been selected to reflect their dedication to environmentally-friendly manufacturing methods. Kitchen materials are transported according to the objectives of Green Freight Europe – the leading industry programme to support companies in improving the environmental performances of freight transport in Europe. The end stage of this circular process comprises the facilitation of dismantling and recycling kitchens at the end of their usage point. 
These achievements are not just testament to Keller's distinctive ethos but also demonstrate the ability to balance high-quality, aesthetic kitchen design with consumer desires for ethical business. By implementing a clear environmental strategy and investing in projects such as the Smart Forest Bolivia project to support local farmers, Keller retains the appeal of taking corporate social responsibility seriously. 
It is important for every member of the industry to make a conscious decision to contribute to a brighter future, to help eliminate carbon emissions, implement renewable energy resources and use sustainable building materials, in order to fight climate change together.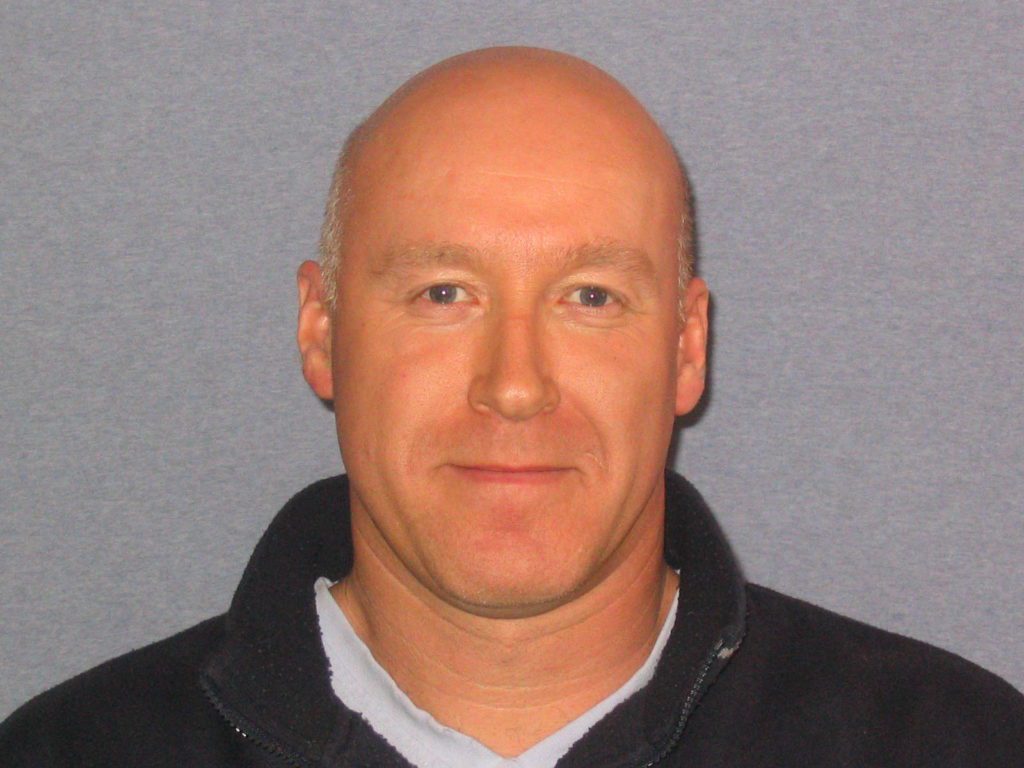 Commentary: Richard Medlock, Safety, Health & Environmental Technician at Moores
At Moores, we believe that actively minimising waste is something that all companies should be participating in and that there has never been a better time to pursue carbon saving projects. Sustainability has played an active role at Moores for the last 30 years and since 2014 we have been implementing a robust Sustainability Strategy that is set to see our operations become Carbon Neutral by 2025.
Our approach has been multifaceted over the last 7 years and has resulted in the removal of our Scope 1, 2 & 3 (direct & indirect) carbon impact, resulting in a total reduction of 16,367 tonnes of Carbon Dioxide equivalent (tCO2e), equal to planting 98,200 trees to remove carbon. The environmental roadmap we put in place in 2014 has seen us action initiatives such as replacing 2000 lights throughout our factory and offices with smart LED fittings, introducing 18 plug-in hybrid cars to our fleet, and a recent collaboration with the Supply Chain Sustainability School that helped remove 20 tonnes of single use polyethene from our production lines. 
Perhaps our greatest investment into our sustainability journey to date, and something we would suggest all similar manufacturers investigate, is our brand-new biomass boiler. A remarkable £2,000,000 investment, it has significantly less of an environmental impact than the ones it replaces. Wood waste from the kitchen production lines gets used as biomass fuel to provide heat for the 600,000sq/ft site, which also contributes to our achievement of zero waste to landfill since 2011.
Though we have achieved a great deal in the last 7 years, we are fully aware that the work does not stop here and will continue to strengthen our commitment to environmental responsibility in the years to come. By sharing our environmental achievements at this stage, we hope to become an industry example of how actively minimising waste through evaluation, policy change, and concrete action is possible and something that all companies should be participating in to create a healthier planet.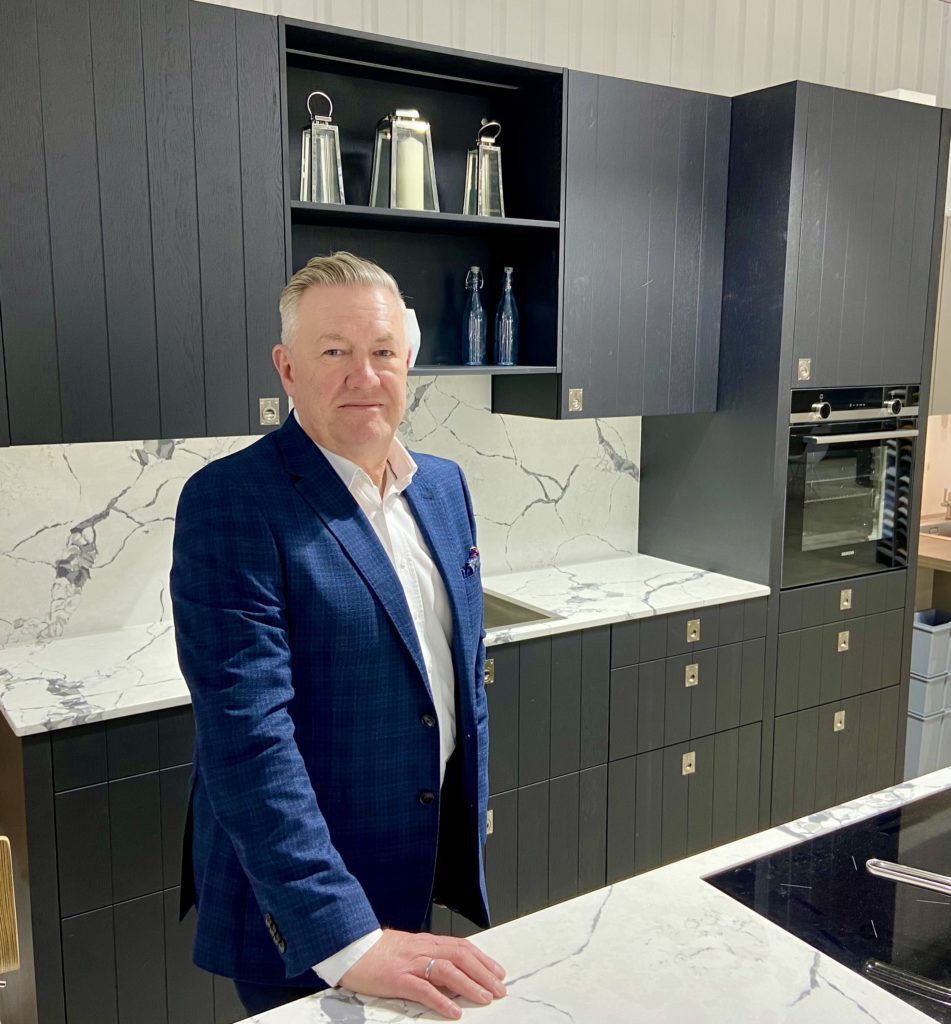 Commentary: Tim Spann, National UK Sales Manager at Keller Kitchens
Rightly, the subject of sustainability is at the forefront of thinking for developers and the demands they are now placing on the industry supply-chain. Developers have the perfect platform and the ideal opportunity to break ground and lead the way.
No effort should be spared in the quest for sustainable solutions for housebuilders. Accordingly, further incentives and tax breaks should be offered by governments to continue the drive that will maintain the momentum gained to date. It is vital that we strive to improve the environmental quality for our communities – together.
Working for a Dutch company has given me some insight into what is possible with the right ethos and drive. The Netherlands is a world leader in this field. Keller Kitchens, together with parent company, DKG, has been a Carbon Neutral manufacturer since early 2017. Sustainability is enshrined within our corporate social responsibility ethos.
However, experience tells us that we can't rest on our green laurels; we must drive to become better. We have just taken the next step on the path to become a Carbon Negative manufacturer. On Tuesday 30th March 2021, we signed an agreement with our partner ZLTO to start extracting carbon from the atmosphere that will be reprocessed into the land via local farmers as part of the carbon farming programme.
This initiative will extract 150 tonnes of carbon from the air over a five-year period that will be put to good use in agricultural soils. This revolutionary process will mean that equivalent to the carbon produced in the normal manufacture of 70,000 kitchens will be processed and safely stored within the soil, whilst providing additional benefits.
Developers and manufacturers alike should embrace the responsibility to join forces to build a sustainability driven future.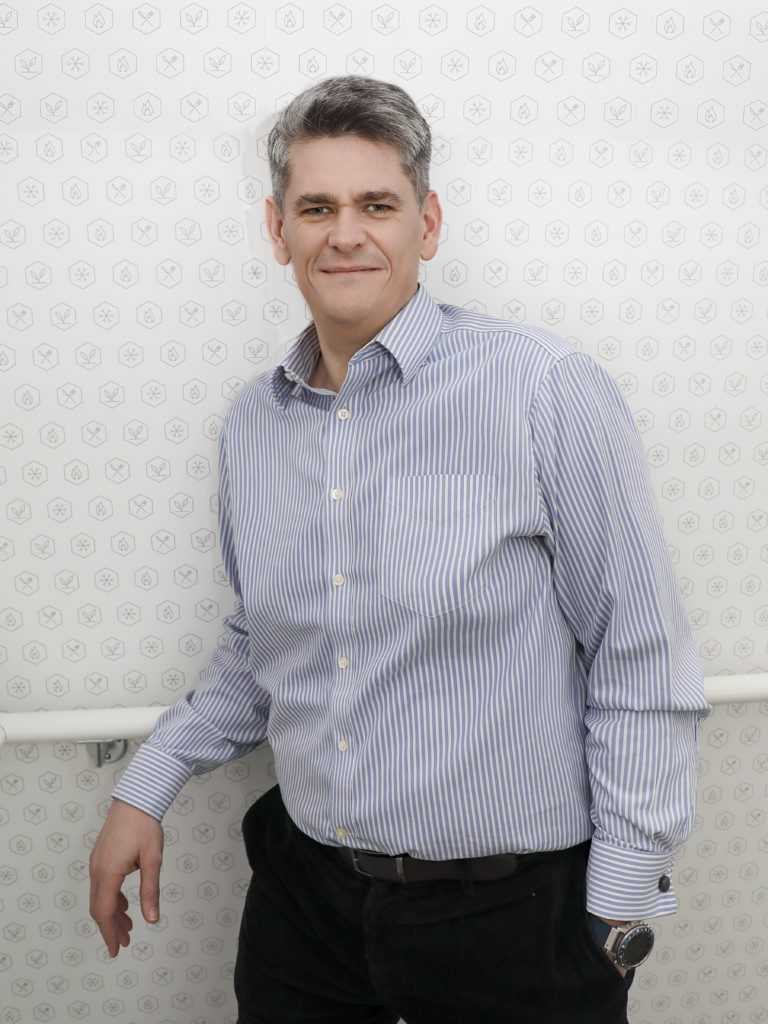 Commentary: Electrolux UK & Ireland General Manager, Luke Harding
As a company in the area of sustainability, Electrolux, makers of AEG and Zanussi home appliances, published its 2020 Sustainability recently. The report highlights include a 70% reduction in emissions since 2015 and an innovative climate reduction element to its long-term incentive program for top managers.
The report covers the company's progress on its sustainability targets according to its new For the Better 2030 sustainability framework launched in March 2020. The comprehensive framework covers the areas of 'Better Solutions', 'Better Company', 'Better Living' and the company's climate targets.
At Electrolux we take a lot of pride in the way our appliances have helped shape millions of people's lives for the better over the past 100 years. As a global leader in home appliances, we have a tremendous opportunity to eliminate barriers and help our consumers make sustainable choices. By improving our operations, which partnerships we enter into, the community initiatives we support, and the products and solutions we develop, Electrolux is committed to keeping Sustainability as a key business area focus in the coming decade.
Within the framework, Electrolux and the Electrolux Food Foundation supported initiatives throughout 2020 to provide food and meet the basic needs of those affected by the coronavirus pandemic around the world. We took a more holistic approach to our sustainability work by committing to an expected £8 million investment in the Electrolux Food Foundation by 2030. During this time, the foundation seeks to offer education and culinary training programs to at least 300,000 people, and support millions more through local partners and programs globally. Locally, the foundation helps fund our work with non-profit organisation Cook School Club, helping educate thousands of school children on making sustainable food choices. 
To stay up to date on the latest, trends, innovations, people news and company updates within the UK property and housebuilding market please register to receive our newsletter here.
Media contact
Rebecca Morpeth Spayne,
Editor, Showhome Magazine
Tel: +44 (0) 1622 823 922
Email: editor@yourshow-home.com