If you are a house builder struggling with furnishings, Designer Contracts' new range of curtains and blinds aim to take the headache out of choosing soft furnishings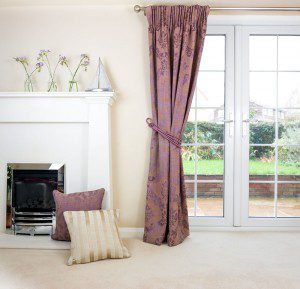 Transforming a house into a home is all down to the detail – but when it comes to curtains and blinds not everyone wants the same. House builders looking to impress potential home buyers with a wide selection will find an even bigger choice available from Designer Contracts' now expanded ranges – Classic, Select and Supreme.
The three quality ranges offer home buyers a wide selection through an easy-to-manage system for sales negotiators. Choice and excellent customer service have always been high on the agenda for MD, Peter Kelsey, who puts the company's success down to offering a wide selection of products to suit all budgets and requirements. The new, expanded collection has been designed with these objectives in mind and most importantly offers customer sales associates a simple system to follow, helping to make selling the products a much easier process.
The company's extensive portfolio of fabrics and accessories ensures windows can be individually dressed to suit every home buyer's requirement – whether it's for a traditional roman blind or a modern eyelet curtain.
The entry level Classic range is designed with buy-to-let customers in mind, offering affordable fabrics and accessories. The Select range presents a wide variety of fabric designs to suit buyers looking for exceptional value but plenty of choice. And finally the Supreme collection features lavish fabrics and accessories, targeted towards house buyers looking to add a touch of luxury to their home.
Said Peter: "When we created our curtain and blind service we had three key intentions. The first was to develop a wide range of high quality curtains and blinds, the second was to ensure our prices were set at a fraction of other custom made curtains and blinds, and last but not least we wanted to provide our customers with the tools to help make the selling process easier."
Designer Contracts has an in-house design team that works tirelessly to maintain a range of fabrics and accessories, including tiebacks, tracks and curtain poles, which represent all tastes and budgets.
Continued Peter: "We have a central curtain making facility which enables us to manage the production process from start to finish. We really pride ourselves on our exceptionally high standards and workmanship, which is followed through right until the end of the project, where we install all of our products to ensure the best service from start, right through to the very finish."
Lightbulb moment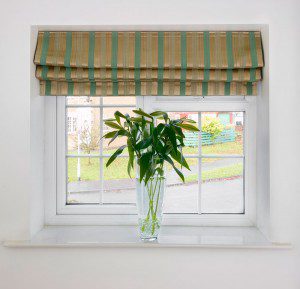 As well as curtains and blinds Designer Contracts also provides lighting packs. With a choice of lights suitable for every area of the home – from kitchens and utility rooms to the lounge, bedroom, hall and landing – the packs include everything from fashionably ornate chandeliers to chrome and satin spotlights and simple shades.
Said Peter: "We have developed our lighting so customers can choose from elegant essentials to opulent and lavish ceiling light fittings with co-ordinating table and floor lamps. Our packages will help create an atmosphere to suit everyone's style and home."
All Designer Contracts' lighting packages come with clear room location labelling, ensuring the right lights are supplied to the right room for the right customer. As well as a hassle-free order and delivery process, the packages are delivered to site in one consignment, free of charge.
Said Peter: "This service eliminates any margin for error and keeps the process simple and straightforward for both the sales office and installers. We can also provide each site with literature and sales aids with images of their particular packages."
The new lighting packs comprise: Select – an excellent value package that includes elegant and contemporary lighting essentials. It comes with a collection of standard non LE bulb, energy efficient and low energy LED ceiling light fittings.
Supreme – a luxurious package that includes prestige and opulent light fittings. It comes with a collection of energy efficient and low energy LED ceiling light fittings.
Both Select and Supreme include a variety of co-ordinating table and floor lamps. There is also a Low Energy range which is a combination of Select and Supreme, focussing on dedicated low energy LED bulbs. A wide selection of shade options is available for all three ranges where a ceiling fitting is not desired.
Focus on floors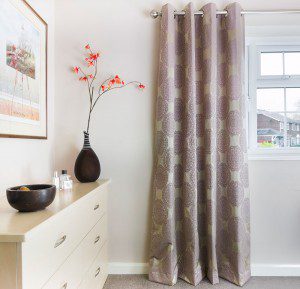 Designer Contracts prides itself on offering an extensive selection of up-to-date and stylish flooring including: Carpet and carpet tiles, safety flooring, wood and wood effect, vinyl, plus the two flagship luxury vinyl tiles – Amtico and Karndean.
Said Peter: "Keeping up-to-date with the latest trends is key in this market; many of today's homebuyers are seeking super-stylish homes that offer a mix of luxurious and practical floorcoverings that will stand the test of time. And house builders are out to impress."
Carpet is an ever-popular choice of floorcovering with 'greige' – a mixture of cooler beiges and greys – being a common choice for new build properties, where it sits comfortably with modern interiors. Also doing well is the striped carpet. Initially only available at the upper end of the market, this on-trend look is now available in volume-orientated ranges too. And as the concept of open-plan living takes hold, so does the demand for wider width floor coverings. Designer Contracts stocks a huge range of carpets in the wider five metre widths from leading manufacturers.
Meanwhile, in high traffic areas, such as hallways and kitchens, luxury vinyl tiles and fashionable laminates continue to grow in popularity as a practical alternative to real wood, stone or ceramic tiles.
Peter explained: "The advanced manufacturing techniques used for vinyl tiles and laminates mean it's difficult to tell the difference between these and the real thing, yet they're much easier to maintain. Their hardwearing nature makes them a popular choice for families with young children and pets.
"Laminates have progressed over the years meaning we are now able to offer a waterproof option. And a well installed vinyl floor is almost impervious to water penetration, making both products long-lasting and versatile flooring solutions."
Designer Contracts has fully staffed offices and warehousing in 12 regions across the UK. The company supplies flooring, curtain, blind, furniture and lighting packs and has a full show home interior design service.