British Gypsum have created a range of products that allow home owners to be creative, noisy or carry out DIY tasts without extra hassle or compromise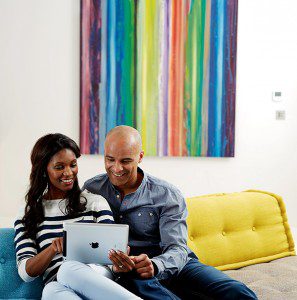 It's essential that new homes can cope easily with all the things life throws at it – such as personalisation of space, change of use over time, the daily grind of family life or the noise created by a growing family. By upgrading materials at the build stage, or giving home buyers options to upgrade, new homes can really stand out to meet home buyers needs now and in the future.
That's why, at British Gypsum, we've created a range of products that will do just that – allowing home owners to be creative, be noisy or simply carry out a DIY job without hassle or compromise; materials that can really help people make their new house a home, easily. The range is called 'Rooms Made For You' and includes solutions that are easy to use, simple to fit and require no special extra skills on site at the installation phase.
The range is a new way of thinking for British Gypsum and by putting the end user at the heart of product innovations, we are able to satisfy the current and future needs of home occupiers. The development of the products has come from customer research – observing interactions with walls and the building fabric to understand the needs, wants, challenges and limitations of existing products by homeowners. The products featured are just the start of our journey and we have a pipeline of new products to continue to push product boundaries and help raise the standard of homes within the UK.
Gyproc Habito
Gyproc Habito is our new innovative plasterboard. If ever there was a product to help home buyers personalise their space then this is it. Gyproc Habito allows homeowners to put up what they want, where they want, with ease – whether that's a heavy TV or a simple curtain rail. Home owners don't need to worry about hanging items and damaging their new walls with specialist fixings and ugly holes. All that is needed is a simple screwdriver to screw straight into the internal wall. Plus it will support 15kg off one no. 10 wood screw.
Gyproc Habito's strength comes from a reinforced core that also increases the robustness of the board; meaning there is less potential for damage on or before installation. And for homeowners the added benefit of durability, giving them a better end result for longer.
By using Gyproc Habito, interior design becomes much easier – there are no restrictions on the location of wall-hanging TVs, heavy mirrors or pictures. The use of the board creates strong walls all over a house.
Pontypool based housing developer, Rob Wyman Homes Ltd, has recognised the benefits of Gyproc Habito. The owner, Rob, said: "The flexibility that this plasterboard offers end users was a big appeal for us. Our customers are looking for homes they can put their stamp on, whether it's having the freedom to change the purpose of a room from a dining room to a bedroom perhaps, or just being confident that they can easily hang their large TVs and mirrors to make a room their own.
"Being able to meet these customer demands is a huge part of providing high quality homes, and Gyproc Habito will help us to do this.
"The product is spot on: Straightforward to install, simple to plaster over and it goes a long way to meeting our requirements for high quality. People inevitably change rooms around so flexible solutions are important if we are to create homes that are future proof."
The full story can be seen on www.roomsmadeforyou.co.uk
Thistle Magnetic Plaster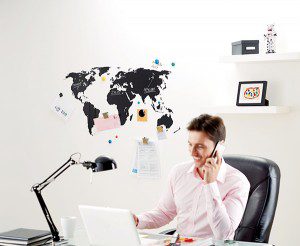 We also know that with freshly painted walls the last thing any homeowner needs is the addition of ugly notice boards, or worse blu tac to display their reminders, posters, shopping lists, or children's artwork, that's why we've developed Thistle Magnetic Plaster.
A skim finish plaster, it can be used to create Magnetic Walls throughout the house. Applied in the same way as Thistle MultiFinish plaster, it turns everyday walls into a space for creativity and organisation by attracting magnets. Perfect for kids bedrooms, home offices, utility rooms and even kitchen walls. Just like Gyproc Habito, Thistle Magnetic Plaster is all about creating wall spaces that allow for flexibility.
Unique zones and talking points can be created throughout the home, turning small spaces into useful areas, such as the wall under the stairs – Thistle Magnetic Plaster can help zone this area into a small home office. A feature wall in a kitchen creates a unique talking point.
The magnetic attraction of the plaster works through paint and wallpaper finishes, allowing the Magnetic Wall to match the décor. Combined with specialist paint finishes, such as chalkboard or whiteboard paint, the wall becomes even more versatile.
The Magnetic Wall can also become a play space in its own right. When Jade Lewis decided to use the product in her son, Dylan's, bedroom she wanted to create an interactive and fun play space: "The original idea was to use it so that Dylan could use the magnetic plaster to attach his drawings and work to the wall.
"Dylan loves sticking bits and pieces to the walls. He currently uses blu-tack and sticky tape to attach his work, and when he changes his mind and wants to swap one picture for another, the walls are left with marks. That's actually where the idea of using magnetic plaster came from – we thought at least that way he can attach whatever he wants to the wall and move it around without damaging the paintwork!
"Dylan absolutely loves Moshi Monsters, so my mum suggested painting a Moshi Monster Island mural on the bedroom wall. We then decided to create Moshi Monster character magnets to bring the mural to life and turn the room into a really engaging and interactive space for Dylan."
Thistle Magnetic Plaster offers limitless options when it comes to decorating any room in the house and the current design in Dylan's bedroom goes a long way to prove that. The Moshi Monster Island is where popular children's characters, Moshi Monsters, live. With this as a backdrop in Dylan's bedroom and magnetic characters for him to move around the island, the wall in effect has become his favourite toy!
Sound Solutions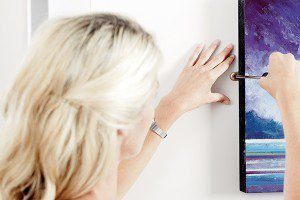 The ultimate weapon to future proof new homes are our Sound Solutions. The trend for multi-generational living, shift working patterns and the boomerang generation means houses need to withstand a higher demand for acoustic performance than ever before.
From sleeping babies and home offices to budding drummers and late night parties, our Sound Solutions range goes beyond Building Regulations requirements and enables every member of the occupier's family to enjoy their space, doing their thing – quiet or noisy.
Wall and floor solutions are available to upgrade acoustic performance of houses within a dwelling as well as protection from adjacent properties.
After speaking to their architect, our Silent Floor solution was used in a Victorian house conversion because it offered an extra 15dB in noise reduction compared to standard floors. The occupier, Angela commented: "We have all been really impressed by the results since moving into the house and would say that Silent Floor has definitely exceeded our expectations when it comes to reducing the noise from above!"
Full details of the testimonial can be read on www.roomsmadeforyou.co.uk
Partnerships
We are looking for partners that want to incorporate our new products into their developments or designs. We offer technical advice and on-site support where required. If you are interested in a partnership, or discussing any of our products, please call 0115 945 1891, or visit www.roomsmadeforyou.co.uk