Showhome speaks to Sarah White, Residential Marketing Manager at British Gypsum, about how walls are becoming increasingly important within the ever-changing home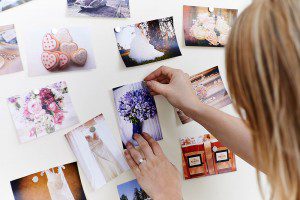 Tell us about British Gypsum
British Gypsum, part of the Saint-Gobain group, is the UK's leading manufacturer of interior lining systems. Our mission is to develop innovative products and services that help customers build better spaces to live, work and play. In every kind of building – from home to work, from the local supermarket to the local hospital – we help to create partitions, provide comfort, protect against fire and insulate against sound.
We've developed simple yet effective lining solutions that meet the changing needs of the industry, whilst adding value for both the house builder and homeowner. We are constantly looking at future needs and are already developing a new generation of plasters and plasterboards that will change the way linings are perceived.
We care passionately about our products and systems. We care about the people who specify and install them, and we go out of our way to develop new ideas that will improve the lifestyle of homeowners and their families, now and for generations to come. From a simple home extension to a major housing development – every project is important to us.
We've built a business with five major UK manufacturing sites; five training centres; research, development and testing facilities that rank amongst the best in Europe; a technical support infrastructure that leads the industry and a network of 3,500 stockists to ensure national product availability.
What are the current trends in house-building, and what are buyers looking for?
We have worked with world leading innovation consultancy, IDEO, to develop a real insight into homeowners and their aspirations for their properties. These insights form the basis for our new product development strategy that will see the launch of a number of innovations over the coming years. Our ambition is to set a new standard for the interior building fabric, focusing firmly on the needs of individual home buyers and improving the standard of homes in a relevant way.
What impact has the change in people's lifestyles had on the home environment?
One of the findings of the IDEO project was that people, when they buy a house, do not always realise how important it is to choose a home with in-built versatility. Whether it is a first time buyer who goes on to have a family, or a family of four that has children who eventually leave or return – people's needs change, so it is really important that homes can adapt to meet these shifting requirements.
Home design has also changed considerably over the decades in response to lifestyle changes, with open plan living, the introduction of home offices, increased play room space and the development of kitchens into places for entertaining.
During the research project, we found that the best way for consumers to understand their future needs was to provide tangible examples and experiences. Being able to see, feel and visualise was really important to them.
We also asked consumers more specific questions about walls and interior surfaces so we can put end users at the heart of our innovation programme.
Most homeowners want to express themselves through their homes, be it with furnishings, paint and decoration. However, homeowners feel walls are very much a permanent structure and assume that, as a result, their creativity is limited. Armed with this insight, we have introduced a range of innovative new products to meet homeowners' needs and make them think differently about their interior spaces.
The first is Thistle Magnetic Plaster, which has been developed to bring walls to life, offering genuine functionality and flexibility for interior design. It can be used to transform walls into an adaptable picture gallery in a living room, an interactive surface in a child's bedroom, or even a functional noticeboard in a kitchen or home office, without fuss or damage.
Our Lifestyle Wall will set a new durability standard for interior wall surfaces. The product allows items to be fixed to the wall without the need for specialist fittings, providing greater flexibility for homeowners, and it also offers higher acoustic performance than standard plasterboard.
In addition, our Silent Floor solution helps create a peaceful environment in the home by delivering substantially enhanced levels of sound insulation. Noise can be one of the most common complaints among families and Silent Floor offers a real improvement over a standard floor, enabling homeowners to use their home in a flexible way.
How do British Gypsum's products help house builders meet those changing needs?
We work collaboratively with house builders and developers to identify and develop residential products and services that will leave a legacy of sustainable, comfortable living environments.
Our shift in focus from walls to a more holistic view of the home that takes into account consumer needs and lifestyle trends is something that as a business we are reflecting in our product development and innovation. This helps us ensure that the spaces we are helping developers to create are as versatile, comfortable and tailored to the buyer as possible. In turn, we will create higher standard homes that purchasers want to buy and love living in.
So is it important to listen to the homeowners as much as the builders?
We find the right balance between what house builders want and what homeowners want to see in their new home and we our extensive product range can do both.
Working with the house builder to create a contemporary home fitted with some of the most innovative products is ultimately a huge draw for homebuyers. For example, Cawrey Homes has partnered with British Gypsum to introduce Thistle Magnetic Plaster as a standard feature within rooms of all of their new homes.
We are also raising awareness within the existing homes market. By promoting our brand and products in the consumer arena, it helps create demand and gives homeowners an insight into how our products can be used in their home extensions, loft conversions and improvements.
Driving demand in this way helps to support the house builders that we work with. Potential homeowners are also much more educated on their options and actively seek homes that don't just provide a functional space to live in, but a home that meets their day-to-day needs.
How do you see the future for both the industry and British Gypsum as a company?
Housing supply is recognised as one of the most important economic issues facing the country and the government is committed to increasing house-building activity, for example through the Help to Buy Equity Loan scheme extension, which provides a greater level of confidence to plan longer-term. Demand for new homes continues to strengthen and the need to increase the housing supply, and tackle affordability issues, are justifiably key housing policy issues.
However, we have some key challenges to address if we're to build the quality homes we need. Supply chain collaboration, improving the construction process and a focus on customer needs and changing lifestyles are all immediate priorities for the modern home-building sector, and as an industry, together we're in a better position to meet these challenges.
Ultimately, it's an exciting time for the new build housing sector. We have a significant opportunity to deliver a legacy of sustainable, comfortable living environments by creating higher-standard homes that purchasers want to buy, and love living in.
British Gypsum offers a range of products that can transform a home from a functional space to an area that can be personalised and tailored to a homeowner's requirements. These products help show homes to stand out from others and be a real point of difference for potential buyers. If you would like to feature any of our products in your next project, please get in touch. We are currently looking for partners who can help us to develop the next generation of products for homeowners, adding value to the business and providing a competitive edge.