Daniel Valensi, Head of Lead Generation at Verisure, explains to Showhome how the company works, and how it keeps homes safe in a number of ways.
Tell us more about Verisure
Verisure is the number one alarm company in Europe's home and small businesses security alarms industry with over 25 years of innovation, 2.6 million customers and over 14,000 employees.
The company sells and installs the most advanced alarm systems with voice and image recognition, 24/7 expert monitoring solutions and services from their top-notch Alarm Receiving Centre – ARC Gold approved by the National Security Inspectorate (NSI).
The company handles more than eight million signals from alarm devices a year with a response time of under a minute.
Verisure can be found in 14 countries – Spain, Sweden, Norway, Finland, Denmark, Belgium, Holland, France, Portugal, Italy, Brazil, Chile, Peru, and the United Kingdom.
Where do Verisure fit in with the rise of smart homes?
Verisure's Smart Alarms use the Internet of Things to provide connected services to our customers. We conceptualised and implemented smart home applications to serve our customers, resulting in state-of-art wireless applications that can be controlled via mobile phone to ensure our customer's homes or businesses remain protected no matter where they are.
Interestingly, new research commissioned by Verisure has revealed 79% of Brits have some worry about being burglary victims in the next 12 months, yet only 23% have a burglar or security alarm protecting their property, acting as a visual and security deterrent for criminals.
Only 2% use smart alarms that allow homeowners to have their home monitored by specialists when away. The survey of over 2,000 British adults was conducted by YouGov.
How have you adapted to the demand of homeowners wanting better security options?
At Verisure, we are always striving to innovate in our constant fight against burglaries and intrusions. We remain at the vanguard of innovation and technology by offering our customers top-notch solutions that guarantee maximum levels of protection.
We now have a great competitive advantage because all our products are designed in-house by our team of engineers. Thus, we invest significantly on developing new products and expanding our security offerings.
Recently, we have announced the launch of the ZeroVision Alarm – a new product designed to not only prevent, but also stop burglaries.
Is there a particular product you've released that you feel has had a huge impact in the marketplace?
As mentioned before, we have recently launched the ZeroVision Alarm. It represents a new alarm category that changes the rules of the game, since it allows proactive actions to be taken remotely and immediately in case of a verified intrusion.
ZeroVision generates a zero-visibility situation by creating in a matter of seconds a dense and bothersome fog that forces the intruder to leave the premises. The property remains protected until the police arrives on site.
The ZeroVision Alarm is now one of the most powerful and efficient tools on the market designed to stop burglaries.
There is no other product on the market with the same set of characteristics: easy to install, wireless, reduced size, and grade 2 certified and accredited with the highest standard certifications in the industry.
It is worth noting that this product has gone through an exhaustive testing and quality assurance process led by third-party laboratories and accreditation bodies to ensure the maximum quality standard and to offer the highest level of comfort to our customers.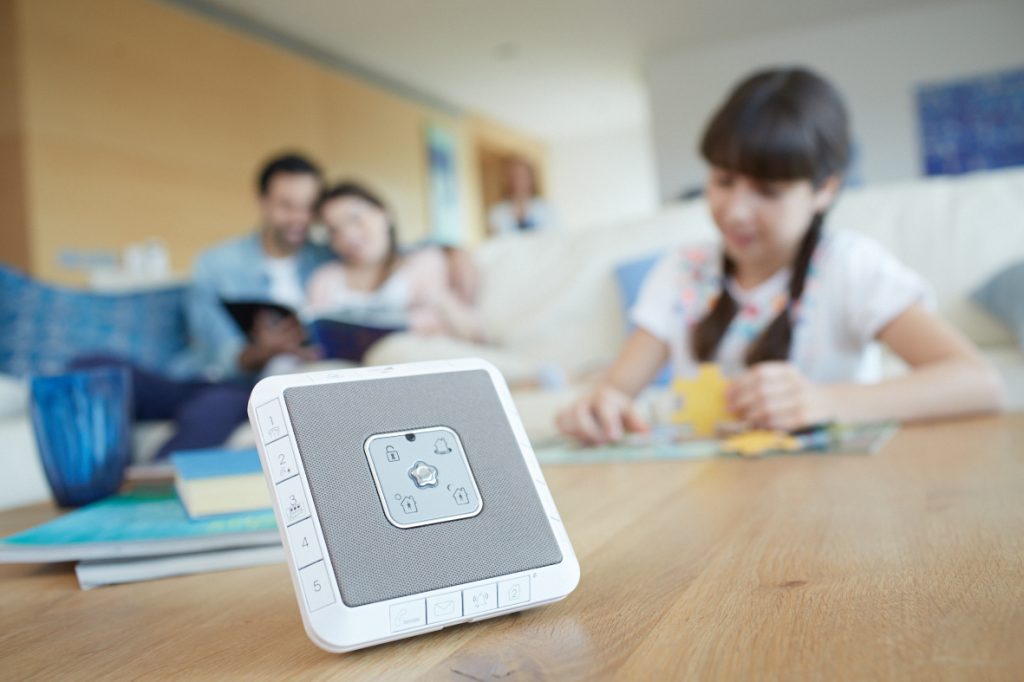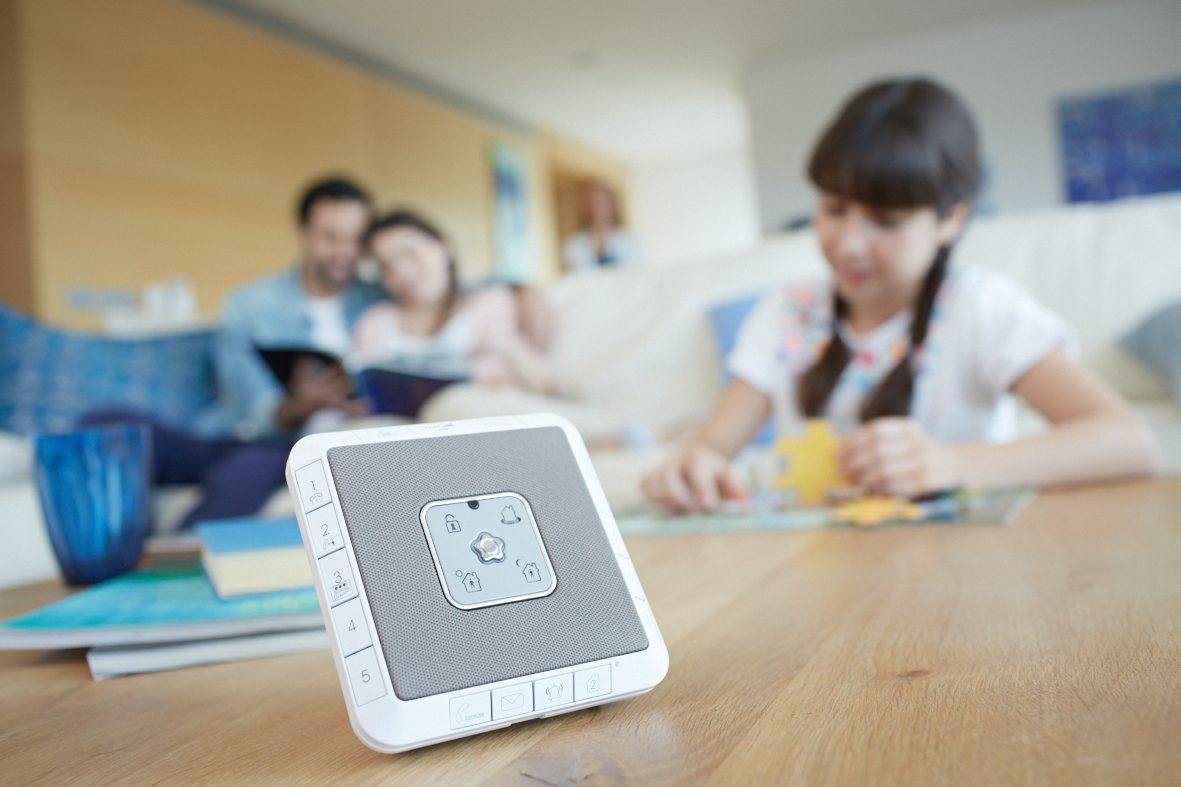 Does the ZeroVision Alarm have any certifications?
Yes, the ZeroVision Alarm is the only system in the UK that provides a zero-visibility service that is Grade 2 certified and accredited with the highest standard certifications in the industry:
BS/EN 50130-4:2011/ A1:2014. Alarm systems. Electromagnetic compatibility. Product family standard: Immunity requirements for components of fire, intruder, hold up, CCTV, access control and social alarm systems.
BS/EN 50130-5:2011. Alarm systems. Environmental test methods.
BS/EN 50131-5-3:2005/A1:2008. Alarm systems. Intrusion systems. Requirements for interconnections equipment using radio frequency techniques.
BS/EN 50131-6:2008/A1:2014 Alarm systems. Intrusion and hold-up systems. Power supplies.
BS/EN 50131-8:2008ii Alarm systems. Intrusion and hold-up systems. Security fog device/systems.
BS/EN 50131-1: 2006/2009 Alarm systems. Intrusion and hold-up systems. System requirements.
Does the system work for any type of home or business, regardless of size?
To ensure that the ZeroVision Alarm can generate a zero-visibility situation, our security experts will assess each location and advise customers about how many ZeroVision devices will be needed to protect the desired property or areas within the property, about where to place them, and about how to aim them.
The paramount matter is that we can guarantee that, no matter the layout of the home or business, we can create a custom solution to ensure that the ZeroVision service generates a zero-visibility situation in the desired area, and that it impairs the burglars' vision and imposes a new obstacle that burglars need to overcome.
Can the burglar wait until the zero-visibility situation dissipates to proceed with the burglary?
No, the zero-visibility situation will last for several hours with no ventilation. Since the police and the security guard service are contacted simultaneously, the premises will be protected until either arrives.
Can the ZeroVision Alarm be triggered by accident?
No, ZeroVision can only be activated from the Alarm Receiving Centre, where one of our security experts will instantly verify that a real intrusion has occurred through image and audio recognition.
ZeroVision will only be activated in a situation of verified danger. Meanwhile, the police are on their way to the premises.
Is it dangerous for humans or animals?
No, ZeroVision's fog is not toxic to humans, animals, or the environment. Nevertheless, its density has a strong deterring power by completely impairing a burglar's visibility.
Still, our installation experts will make sure not to install a device in an area where pets live since it can be quite stressful for the pet to experience a zero-visibility situation.
How much backing does your innovation centre get?
Our deep customer understanding and close monitoring of current trends in technology and market insights are the foundation of our game-changing product and service solutions.
These solutions protect millions of families and businesses every day. Our innovation centre leads the way by designing the products our customers need.
To showcase the support our innovation centre gets, there is no need to look further than our most recently developed product.
Verisure has invested five million pounds on the development of the ZeroVision Alarm, designed by our team of engineers over the past two years. Consequently, Verisure proves once again its staunch commitment towards protecting its customers through innovation.
This is just one example of the investment our innovation centre uses to develop new products and stay one step ahead of the burglars.
How much further do you think home automation can grow in today's society?
We said previously that only 2% of surveyed Brits currently have monitored smart alarms in their homes. This is just one of many examples that showcase that home automation is currently in its very early stages on the UK market.
The growth prospects are really huge considering how little penetration there currently is and how many tangible benefits home automation brings with it.
Smart alarms can obviously help protect a property and the valuables within it, but had the added benefit of providing remote access to your home, helping prevent gas or fire emergencies, and allow for side benefits such as monitoring kids, the elderly, or pets when away.
Are you finding that people who look to Verisure for products are generally quite young?
We have found that a variety of people have adopted our products. While the younger crowd is attracted to our security solutions due to our products' advanced technology and modern design, our competitive prices and our products' ease of use make Verisure the ideal solution for members of any generation.
It is easy to forget that a monitored security system is not just meant to protect a property from burglars, but also to provide invaluable support in case of a fire or a health emergency.
What makes Verisure stand out from their competitors?
At Verisure, we protect what matters most and keep you safe. Our alarms are professionally installed and monitored 24/7 by our team of security experts, who are ready to take action and respond immediately.
We make sure we always stay one step ahead of our competitors by focusing on having top-notch products, highest quality service, and competitive prices.
Our state-of-the-art wireless products and our NSI-certified Alarm Receiving Centre provide significant advantages to our brand.
Furthermore, some of the services we offer like the guard response or the new ZeroVision Alarm act as major differentiators.
Overall, we pride ourselves on offering a top-class service which is evidenced by our Trust Pilot score of 8.6 as of 11 June 2018.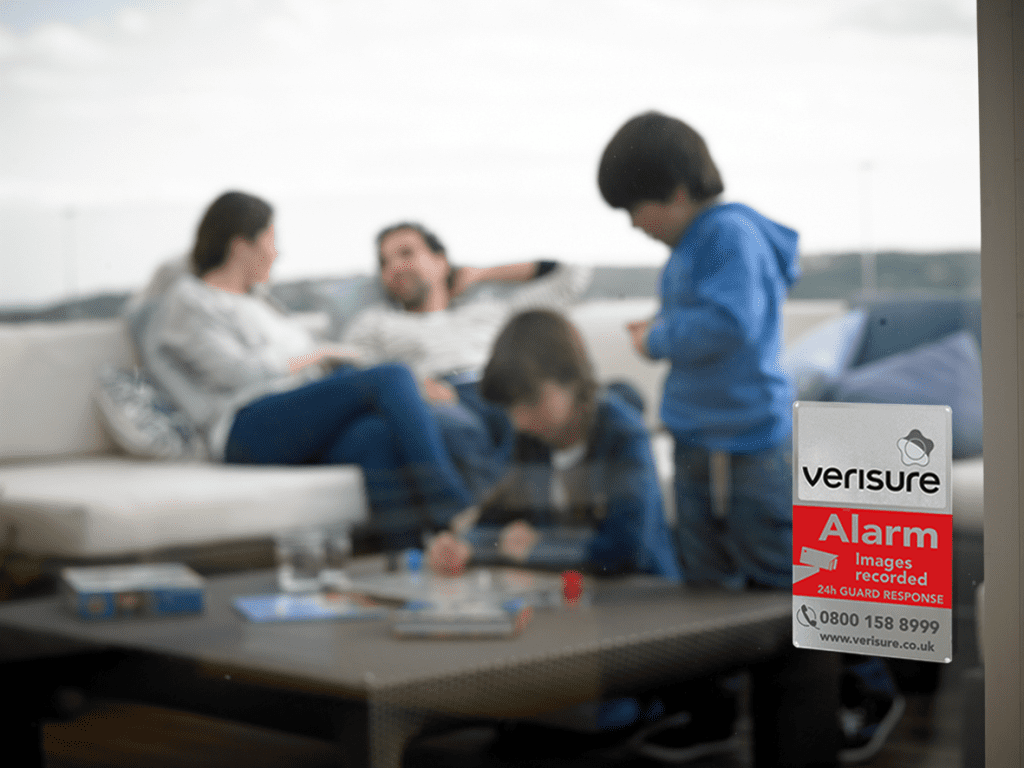 How does your focus in the UK vary from other corners of the globe?
Each country is managed independently within Verisure. Thus, at Verisure UK we have the freedom to make our own choices and adapt to the local market.
We have a proven product and method and the support of the group and larger countries, yet the reality is that each market has subtleties that need to be handled differently, and we need to manage them accordingly.
One local reality that has proven to be quite relevant is the heightened need for having a guard response with the monitored alarms due to the recent police force size and budget reductions and limited ability to respond to incidents.
We are very focused on offering the highest quality service in the UK and committed to provide peace of mind to all our customers.
Your team is 10,000+ strong – are you looking to expand still?
We are always looking for opportunities to continue expanding, whether that is to new markets or to strengthen our footprint on the current markets.
In the UK we are growing at a very accelerated pace and are continually hiring to make sure we can improve our offering and service levels.
We are always on the lookout for those who are – or can become – experts in what they do. Our people have a track record of producing 'firsts' in the industry, driven by their entrepreneurial spirit, talent and game-changing attitude.
They are highly engaged and in tune with the market, allowing us to stay one step ahead.
How much progress can you see the company making in the next five years?
Our goal is to bring peace of mind to as many homeowners and small business owners as possible. We plan to continue to improve our product offering, while strengthening our service levels and the quality of our smart solutions.
We also intend to provide coverage to the entire UK territory and ensure that our customers feel safe at all times.
Our growth targets are very aggressive, and we will continue to expand in order to ensure all British citizens have access to the best quality monitored security solutions for a competitive price.