Following Chancellor Phillip Hammond's recent announcement, Saffron Building Society plan on doing whatever they possibly can in order to assist property developers across the UK.
In the Chancellor's Autumn Budget, Phillip Hammond announced his signature policy plan, designed to increase the number of new homes built each year to 300,000 by the middle of the next decade.
It's certainly a bold initiative. However, if the government is to achieve its objective it will need all property developers, large and small, to play their part and Saffron Building Society is proud to be supporting the UK's smaller property developers.
Saffron is a regional Building Society based in the East of England, which prides itself on being close to its customers and really understanding their needs. The Society says it takes a more personal approach to the way it does business and its specialist property development team, headed-up by Peter Owen, works with developers to put tailored finance packages in place that help to get Britain building again.
Peter explains: "If you're seeking finance to fund a property development project, then we may well be able to help. We assess each and every proposal on its own merits and don't have off-the-shelf finance solutions, preferring instead to create a bespoke package that meets the exact requirements of our customers."
In overview, the Saffron Building Society will:
Deal with property developers or individuals with experience of the property development market, who have planning consent for a development project.
Lend on residential new build, refurbishment or property conversion projects based in England or Wales (they don't lend in Scotland).
Be particularly keen to hear about projects in its own heartland: East Anglia, London and the South East.
Lend on single properties or multi-unit developments and will typically provide funding of between £500,000 and £3million.
Lend up to 75% of the costs or 65% of the gross development value, whichever is the lower.
Provide finance for the purchase of land as well as the construction costs. They offer flexible terms to suit a property developer's requirements and funding can be drawn-down in stages throughout the term of the project.
Agree rates on a deal by deal basis.
Peter urges any property developers who may be interested in working with Saffron Building Society, to contact him for an initial discussion and he'll quickly let them know if their project is suitable.
Peter Owen, Head of Property Development Finance at Saffron Building Society, can be contacted by sending an e-mail to: peter.owen@saffronbs.co.uk or by calling 07824 095807.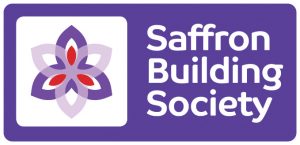 Case study:
Belsize Homes Limited
Tony Osman, Director of Swindon based Belsize Homes Limited, had been developing residential properties for a number of years, when he saw an opportunity to take his business to the next level by acquiring a substantial plot of land in Chippenham, Wiltshire.
Tony realised that the plot was ideally suited for first-time buyer apartments and so had plans drawn-up for a block of ten flats in a development called New Audley Mill. Although Tony had been able to purchase the plot of land with his own money, he required additional funding to develop the site.
Tony explains: "I required funding for a period of approximately 18 months to enable me to construct and sell the apartments. Peter Owen came to visit me and talk through my plans. The meeting went well and having provided the Society with all the information they required, including a copy of my business plan, a funding facility was agreed and put in place. The whole process was very straightforward and went without a hitch.
"The team at Saffron were friendly and helpful and came to inspect the development at key stages throughout the build phase. They were very supportive and I felt they had a genuine interest in the project. I would certainly recommend Saffron Building Society to any property developer considering a similar sort of project."