It's beginning to look a lot like Christmas, and after spending months indoors quarantining in lockdown, a little home refresh is just the trick to cheer us up this holiday season. Ophelia Blake Interior Design has just revealed its festive decorative tips for 2020.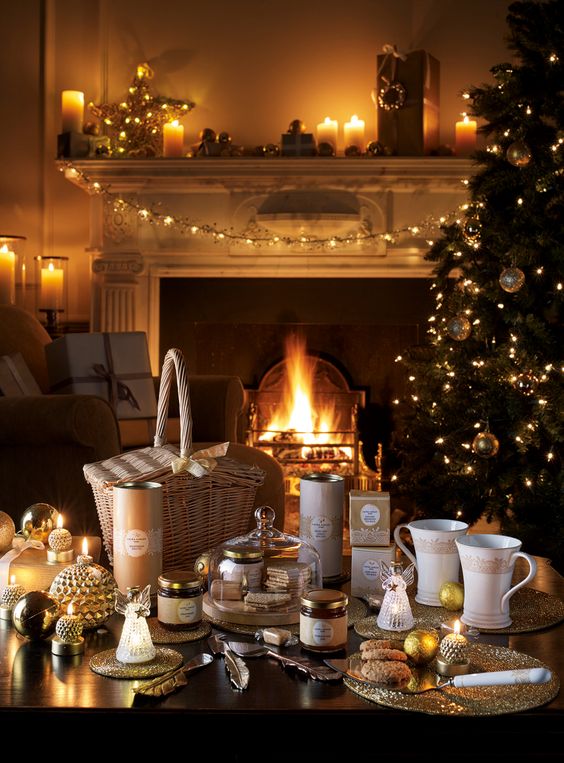 Festive Decorations
Have a definitive theme running throughout your Christmas design and decorations – this year's theme is impressionism, Art Nouveau and Renaissance.
Be authentic, pick up large branches and pinecones on your long woodland walks, these provide the perfect accessories for spreading Christmas vibes around your home. To soften these, use golden amber tones, rich reds or silvers to coat the ends of your branches, leaves or cones to make them feel less rustic and more luxe. Hang large branches from your ceiling and use these to hang your decorations, wrap string lighting, ribbon or wreathes around it for a softer look.
Fill your crystal vases and glass jars with autumnal leaves, pinecones and silver bells, add fairy lights for an extra touch of Christmas magic.
Make use of dried flowers, display them in a traditional vase format or be more innovative and create your very own flower wall. This will add individuality, colour and texture to your environment. Use holly bush, pine, thistles and even stalks of fallen Christmas trees to spread the Christmas spirit around your living space.
When selecting Christmas baubles, don't just go for standard and expected size and shape, contrast this with larger baubles which incorporate unusual textures and patterns.
Match your decorations to your furniture and colour pallet to aid the creation of a welcoming and warming environment.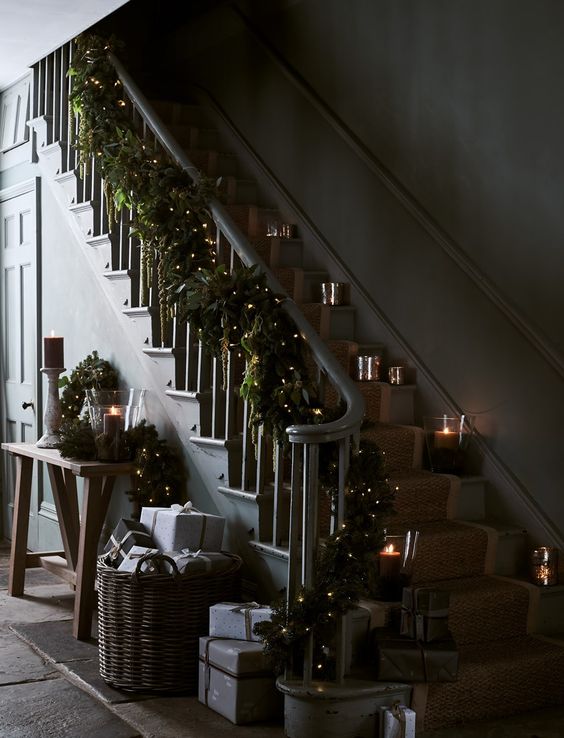 Warm Colours to Soothe the Cold Weather
Use royal and rich colours to add depth and warm into your space. Reds, deep greens, rich brown and beiges all shout winter. These can be incorporated with soft furnishings, wall art and floor coverings. Or be bold and go big with a new wall colour to kick start your winter. A favourite of ours for this season is Farrow and ball – Mahogany. Use reflective subtle surfaces to help reflect the flow of warm in your new colour pallet.
Enhance Your Senses
Use scented candles and winter scented diffusers with your favourite Christmas smells, like cinnamon, clove, or pine. Stand them in a proud place in your main rooms, ideally by doors so you are welcomed with a lovely seasonal smell as you enter your room.
Intimate Touches To Transform Your Space From Summer To Winter
Rearrange your furniture to create more intimate sitting spaces.
Faux furs, wicker baskets, cushions and throws will instantly transition your space from summer to winter. Place throws in large baskets so they are ready for use when your time comes to sit back and relax.
For more inspiration, visit the website: https://www.opheliablake.com
To stay up to date on the latest, trends, innovations, people news and company updates within the UK property and housebuilding market please register to receive our newsletter here.
Media contact
Rebecca Morpeth Spayne,
Editor, Showhome Magazine
Tel: +44 (0) 1622 823 922
Email: editor@yourshow-home.com