Fisher & Paykel's built-in touch screen oven has been announced as a Gold Award winner in the Innovation in Kitchen Product Design category at this year's Designer Awards. The highly coveted Designer Awards celebrate residential and commercial kitchen, bathroom and architectural design projects in the UK and worldwide. Now in its 19th year, the established event attracts world-renowned designers and architects as well as senior professionals within the design industry, and the Innovation in Kitchen Product Design category specifically recognises those innovating to an exceptional standard in the kitchen space.
David Woollcott, Managing Director, Fisher & Paykel comments: "We are proud to have won the Designer Awards' "Innovation in Kitchen Product Design" for our Touch Screen Oven. Our teams across product management, ID, product development and manufacturing in Auckland and Dunedin have worked incredibly hard to bring yet another class-leading product to consumers and kitchen designers globally, and we are delighted that this dedication and hard work has been recognised."
Fisher & Paykel's winning touch screen oven was many years in the making, combining expertise from a number of different parties. It was an important achievement for the design team to create a touchscreen interface that would provide an intuitive guided cooking experience to help deliver perfect cooking results for both users who have been cooking all their life and for those just starting out. The proprietary software used by Fisher & Paykel also ensures that the touchscreen interface is extremely responsive with no delay between the user touching the screen and the oven's response. It is these small details that make such a difference when using a product in the home day in day out.  Other technologies unique to Fisher & Paykel's touchscreen oven include ActiveVent which ensures optimised moisture levels and AeroTech which circulates heat evenly for a consistent temperature throughout the cavity, helping you achieve perfect results even when cooking on multiple shelves.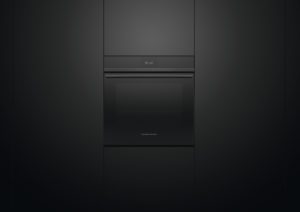 To stay up to date on the latest, trends, innovations, people news and company updates within the UK property and housebuilding market please register to receive our newsletter here.
Media contact
Roshini Bains,
Editor, Showhome Magazine
Tel: +44 (0) 1622 823 922
Email: editor@yourshow-home.com