Covid-19 is preventing people from viewing and therefore buying houses, part exchange can help home sellers upgrade their homes before selling their previous property
What's happening to the property market? Property markets in England, Scotland, Wales and Northern Ireland have largely been open, meaning estate agents are conducting in-person or virtual house viewings and buyers are able to move home, despite the lockdown measures currently in place. Since last July, the UK property market has been on the rise, largely fuelled by the government temporarily cutting stamp duty. The breadth of the cuts vary from country-to-country, but they mean buyers could potentially save up to £15,000 in tax if they move home before 31 March this year. Transaction numbers have risen significantly. Provisional data from HM Revenue and Customs (HMRC) shows that 115,190 property sales went through in November 2020, up 19% year-on-year.
We're beginning to get a clearer picture of the impact coronavirus has had on house prices, but with the ongoing stamp duty holiday and the prospect of continuing lockdown measures, the figures could continue to fluctuate. The most reliable barometer of house prices is the Land Registry's UK House Price Index, which is based on sold properties. It works on a two-month lag, so the latest available figures are for November. The Land Registry says the price of a property in the UK increased by 1.2% month-on-month and 7.6% year-on-year in November, to reach £249,633. Rightmove's index is more up-to-date, but it's based on asking prices rather than sold prices. In January's report, it found average asking prices had dropped by 0.9% month-on-month but risen by 3.3% year-on-year. Nationwide's index (based on mortgage lending) reported a 0.8% monthly and 7.3% annual rise in prices in December, while Halifax (also based on lending) reported a 0.2% monthly and 6% annual increase.
There's optimism around the property market at the moment, with Rightmove saying the average time to agree a sale was just 57 days in December, compared to 71 days a year earlier. Experts are split on whether this will last, however, with some believing the market (and house price growth) could slow down once the government's coronavirus financial support schemes and the stamp duty cut come to an end. 
Rightmove forecasts that house prices will rise by 4% in 2021. It predicts a lull in the second quarter of the year once the stamp duty cut ends, but says this won't be 'make or break'. 
Zoopla predicts annual house price growth will reach 5% in February, before slowing to 1% by the end of 2021. 

Halifax says house prices will fall by between 2% and 5% this year. 

The estate agents Savills and Hamptons both believe house prices will stay the same in 2021. Chestertons predicts a 1.5% increase and Knight Frank a 1% rise.

The Centre for Economics and Business Research (CEBR) predicts house prices could fall by 5%.
Despites the positives that the Coronavirus has presented to the housing market, there are still problems with social distancing restrictions creating a larger workload for estate agents and solicitors and a longer process viewing/buying. It is causing issues with viewings and some homebuyers may find themselves in a predicament where they cannot afford to move home until they have sold their previous home, which can put a lot of strain on the chain when buying a house. 
There are some financial providers and developers that are combating this challenge by offering part exchange. A lot of house hunters are unable to view or feel confident to buy a property with only a virtual viewing during current circumstances. They could be isolating or be recovering from Covid-19. Therefore, part exchange may be a good option if you wish to take advantage of the housing market and upgrade.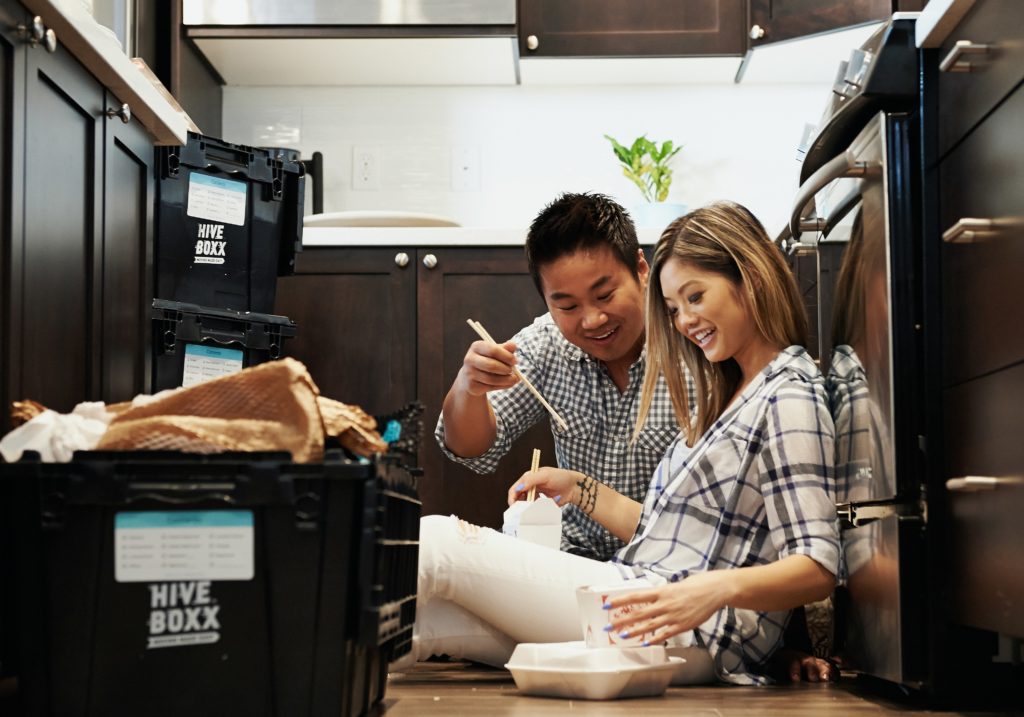 Part Exchange
Part exchanging your house is a method of buying a new build property as an alternative to first having to sell your current home on the open market via an estate agent. A part exchange scheme involves trading in your house as part-payment for a new build property. The property developer buys your existing house and then subtracts its value from the cost of your new home. Part exchange is perfect for homeowners who want to move quickly without first having to go through the stress of selling their house on the property market.
Part exchanging is suitable for anyone looking to buy a new build property. Effectively the property developer buys your property and discounts this value from the price of the new build you want to buy. This is beneficial for the property developer because they are guaranteed a buyer for one of their new build houses and it's beneficial for you as you're guaranteed a hassle-free sale and a move to a new build property.
Each house developer has their own set of rules regarding part exchange, so it's worth checking them out. But in general, you usually:
Need to own a home which you can sell.

Your existing property should be worth around 65 to 75% of the asking price of the new property.

It should also be in good condition and structurally sound.

If it's leasehold, you'll need to have a fixed term, usually over 80 years left on the lease.

The property's location and saleability also come into account.

Some homes may be excluded like those with flat roofs.
Part Exchange usually suits householders who are moving up the property ladder and want to move without the unpredictability of a house chain. It tends not to suit people downsizing, as their home is usually worth more than the new property.
Part exchanging your property is a good option if you'd like to move quickly, don't want the hassle of estate agents and don't want to be caught up in a property chain. But there's also no guarantee a property is eligible.
Mark Platt, Divisional Managing Director, The New Homes Group
As we entered 2021 we experienced a number of differences to previous years, not just the fact we are still working in challenging times with the pandemic but many of our clients were so forward sold they were all looking ahead to new developments coming on stream.
We therefore continue to talk and work closely with our housebuilder clients to encourage them to look over the horizon. With the changes in HTB and the SDLT holiday ending, we obviously want to ensure sales rates are maintained and I am sure the use of Part Exchange and Assisted Move schemes will be a major factor during 2021 to ensure sales rates are maintained as well as keeping the control to manage the schemes effectively.
I recently moved house for the first time in 17 years, and for me it was a great reminder of the emotional roller coaster that home buying is, some joy but some pain too. One key thing that stood out for me was how poor general communication was. Days went by without hearing from anyone, so nothing has changed – Communication is vital.
Communication and relationships are so important, the crossflow of information is key to the success of how you manage your Part Exchange and Assisted Move schemes. Investment in IT is clearly high on the agenda however it can never be substituted for the personal relationships, the role of the Sales Progression Manager is an essential ingredient to ensure every sale is pushed over the line in the quickest timescales possible.
Chris Hodgkinson, Managing Director, HBB Solutions
This time last year there were only 2 confirmed cases of Covid-19 in the UK, but over the past year the virus has forced dramatic changes to the way we all live and work.  The property market has proven surprisingly resilient, with both activity and prices holding up strongly.  
We won't know till after April how much this is driven by the race to complete before the stamp duty holiday ends, but with more buyers than sellers in the market I suspect prices will hold up even if transaction volumes slow.
Covid has changed the way we sell properties, with virtual viewings increasingly the norm as people don't want strangers in their house.  But a more significant impact is that transactions are now taking an average 4 months to complete once an offer has been accepted – a full 4 weeks longer than before.  Not a great surprise given solicitors, land registry, and mortgage lenders are all struggling to keep pace with demand.  
These delays put pressure on property chains often causing them to collapse.  When that happens it costs everyone involved, as the seller has legal and survey costs that they can't recoup, and the estate agent or builder has potentially lost their income from the sale.  
One way to avoid all this is to work with a specialist part exchange provider.  A good part exchange provider will be well funded (so they can buy with cash), able to make a quick offer (usually within a couple of days) and will work with a panel of specialist surveyors and lawyers (who can work quickly without compromising quality).  
The combination of these three things can mean a seller can secure a sale within days, and then exchange and complete in weeks not months, and the builder or agent can be more confident in their future income lines.