With the introduction of three new colours to their steel door range, Garador have an impressive selection of garage doors to choose from. Pastel Green (RAL 6019), Golden Oak (solid) and Rosewood (solid) are the new additions to what is an already impressive selection of colours.
This tops the selection off at 18 colours, including an assortment of greens, blues, greys, reds and of course the more traditional colour finishes such as white.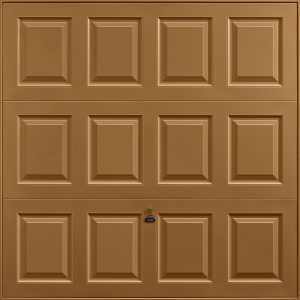 The Pastel Green (RAL 6019), Golden Oak (solid) and Rosewood (solid) colours are available on all the steel doors in the Garador range, which include up and over, side hinged and personnel doors. These doors complement existing wooden architectural features nicely and certainly don't look out of place in a property surrounded by lots of greenery from hedges, trees and plants.
Garador's current steel garage doors aren't like the doors of old, riveted together in a clunky design that was quite common from doors designed in the late 20th century. The current Garador range is manufactured to deliver a smooth, rivet free panel design, which is worthy of 21st Century modern engineering. Panel pressings on Georgian style doors for example, are deep and crisp, and when combined with anyone of a variety of colour finishes, they make a great first impression for your home.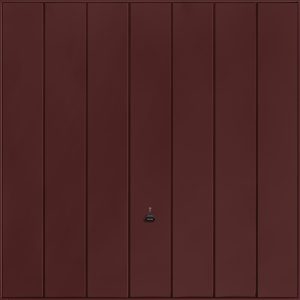 In addition, when purchasing an up and over garage door with a steel frame, the door and frame can be colour matched, to ensure a seamless finish.
Visit www.garador.co.uk  to view the Garador garage door range and all of the current colour options available.