Right to Regenerate is a new government proposal to allow the public to convert vacant plots of land and derelict buildings into new homes or community spaces.
Vacant property protection specialists SafeSite Security Solutions outlines plans for the scheme, which it is hoped will help communities make better use of public land and empty buildings.
Under Right to Regenerate it would make it easier to challenge councils and public sector bodies to release unused land and properties so they can be redeveloped into something useful for the community, such as affordable housing. The scheme only applies to publicly owned buildings and land, not privately owned.
If the land or buildings are found to be underused with no plans to bring them into use, they would have to be sold. The member of the public or group who initially made the request would be given first right of refusal to purchase.
Right to Regenerate would also cover social housing and garages. The latest statistics show that there are more than 25,000 vacant council owned homes and 100,000 empty council-owned garages across the country.
The scheme means that if a building, garage or piece of land is publicly owned, it would need to have clear plans for its use in the near future. If it does not and a community group or individual wishes to buy it, the council or public sector body would have no choice but to sell it.
Housing secretary Robert Jenrick explained: "Right to Regenerate is the simple way to turn public land into public good, with land sold by default, unless there is a very compelling reason not to do so.
"Millions of people will now be able to buy that empty property, unused garage or parcel of land and turn it into something good for them and their community."
Support for the scheme
With Right to Regenerate it is hoped that vacant publicly owned properties will reduce in number as members of the public will be able to purchase them and use them for something that will benefit the community.
In principle, the scheme would make communities more pleasant places to live. Vacant properties and land can be an eyesore, so it would be a positive stop for local groups to be able to purchase derelict land and buildings to create something for the community, whether that's housing, green space or a community centre. Buildings and land that sit empty can gather rubbish and are a security risk.
Affordable housing is much-needed across the country, but getting hold of land has traditionally been a barrier for community land trusts. This new scheme would give communities the first right of refusal, which has the potential to allow for such trusts to get the land they need to build homes for those who need them.
The charity Civic Voice, who works with local groups to improve the places where people live, work and relax, has welcomed the scheme.
Executive director Ian Harvey said: "Across the country, communities see land that remains empty and wonder why. They imagine how it could be used for communities, from green space to housing, but when they enquire about enhancing the space it's never clear who owns it.
"The Right to Regenerate is a great step forward and we believe it will increase the chance for communities to come together to bring vacant land into the heart of the community."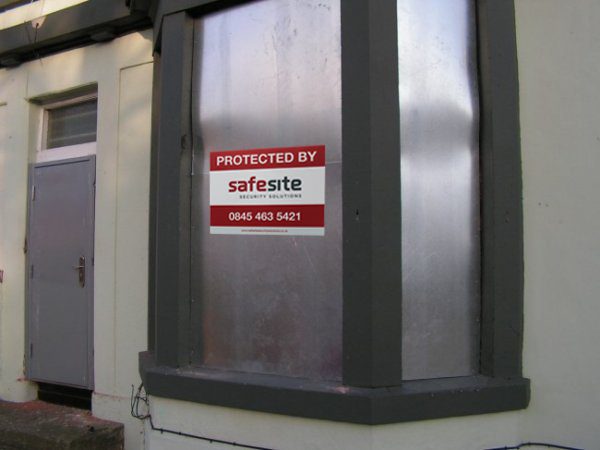 Criticism
Some people in the building and housing industry are concerned that the scheme may not have much of an impact at all.
This scheme is an extension of Right to Contest which gives the public the power to request the sale of underused land owned by public bodies in England. However, since Right to Contest was created in 2014, just 192 requests have been made and only one has been granted.
The biggest barrier to community groups and other individuals buying land is financial. While it seems a good idea to give control of empty land and properties to the general public, will they be able to afford it?
There are still questions about who exactly 'the public' is who can challenge public bodies under Right to Regenerate. There are worries that the land will be purchased by developers, and not members of the community.
A number of architects have said that the scheme is "misguided".
Tim Sloan at Levitate Architects, said: ''It's difficult to see how any publicly owned assets that are released won't end up going to developers – the only people with the time and money to properly pursue councils to dispose of what they don't have plans for themselves."
There's also the question of why the scheme only applies to public land and buildings. There are many private developers and housebuilders who own unused land. The public still won't have the right to challenge this so it could continue to sit empty for long periods of time.
Right to Regenerate is currently in a period of consultation.
If you own a vacant building or site, SafeSite Security Solutions can assess, clear, protect and monitor your property to ensure it is safe and secured to legally-required standards.