The number of consumer-grade smart home products available in the market today has grown exponentially, so do you even need to pay someone to install a professional-grade, bespoke system for you?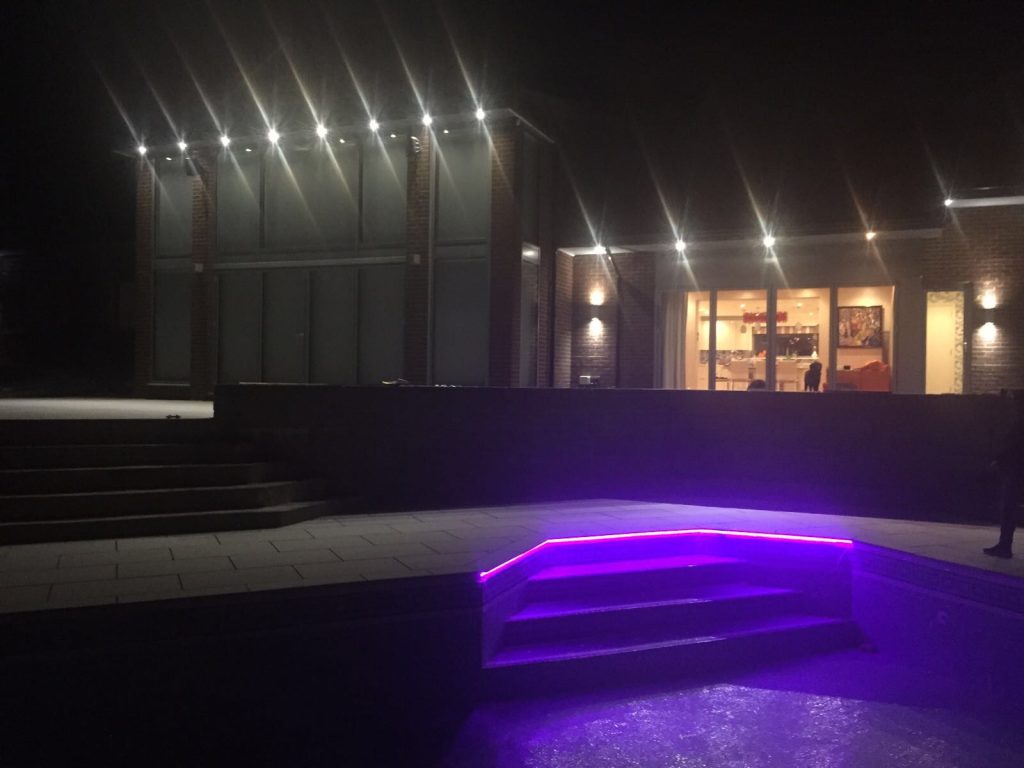 Home automation and Audio Visual entertainment systems, was once an area only enthusiasts and technophiles would tackle themselves. Putting together a smart home used to involve some degree of comfort with pulling cables and using a soldering iron, or it meant paying someone else to put in a system like Crestron for you. Nowadays, anyone who wants to remotely control their lights and adjust their thermostat can get a basic system with a handful of IoT products and a basic home network setup. For instance, a smart bulb or switch (Philips Hue, Belkin WeMo), a Nest thermostat, and a Smartphone with one or multiple apps. You can definitely go further with a raspberry pie, a handful of arduino if you have the time and a man cave.
Yes setting up a system sounds a lot easier now, wide range of off the shelf products at affordable price, no more wiring as most products supports wireless connection, software configuration is simple and quick, but now you need to spend more time on network configurations and security aspects of the system. As the world becomes increasingly connected, it becomes more vulnerable to cyber attacks, hiring an expert to install home automation is important to avoid any possible hacking or security breaches in the system. No network, no matter how well-designed, can keep a master hacker out, but utilizing a professional can make it significantly more difficult and generally, hackers just move on to less secured systems.
Hiring a professional is advisable when you want to retrofit older properties. They are somewhat more challenging, and historical properties are limited to the types of additions and renovations they can perform, but there are some types of automation that don't require many modifications to the property itself. A professional with a great insight and knowledge in the industry will be able to give advice and solutions which can workaround these problems, unless you are prepare to take on the trial and error approach.
When a smart home is working properly, it makes everyone's lives easier and more pleasant; remember the technology is there to enhance your day-to-day, bringing you comfort and ease of use. If a smart home is configured even slightly wrong, it can very off putting. The difference between the two is often the expertise of a home automation professional.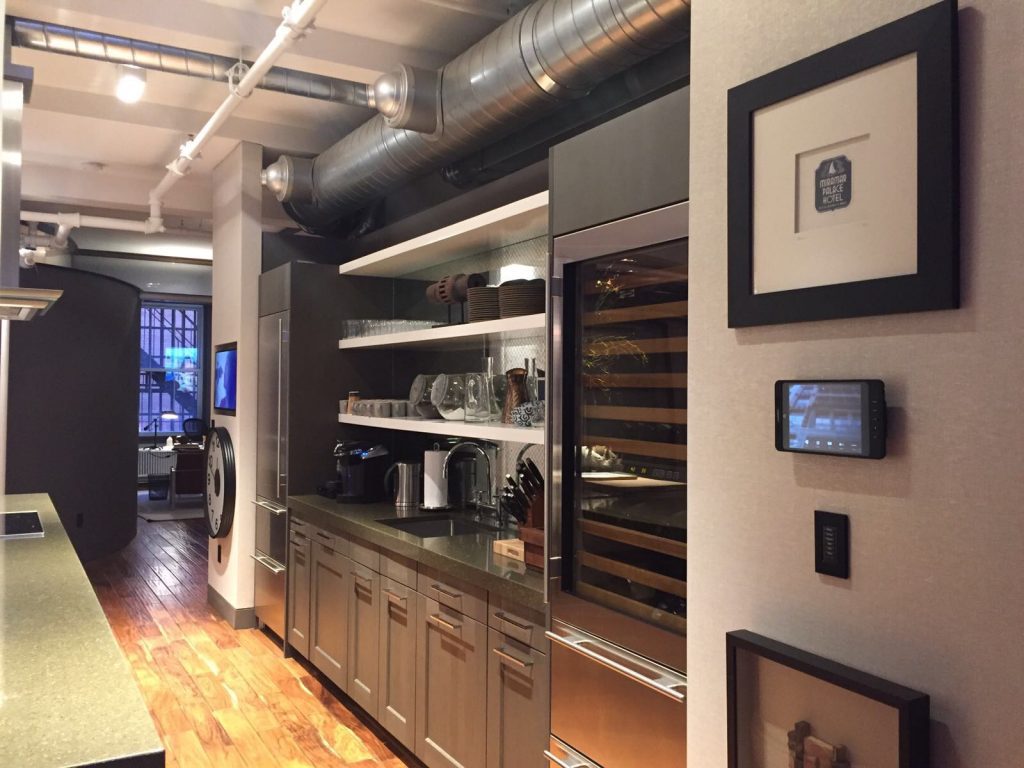 Hiring a smart home specialist is no different than hiring any other type of contractor. It's important to get several bids and talk to their past clients and look for reviews. Most specialists offer similar systems, so the main difference is really the customer service, their process and their knowledge in the industry. You need to trust these people, hypothetically speaking you are handing your home keys over. It isquestionable whether you can trust a sales person, for reassurance you can always ask to meet the engineers or the solution architects. If the company has a showroom, be sure to visit and have them demonstrate the different components of a system that you could benefit from. Check their credentials, a member of the Custom Electronic Design & Installation Association (CEDIA), requires proof of insurance and proper licensing. Members also adhere to a code of professional ethics and take continuing education and training courses.
Yes, most people should hire an expert to set up their smart homes, but do you need to install a professional grade system like Crestron, Control4, Savant system? Major consumer electronic manufacturer and tech giant are going all-in on home automation, hiring executives to champion the technology both internally and to their customers. New products like Nest, Wink and Smart Things are now available at major retailers. The big 3, Amazon, Apple and Google are all putting their focus on Smart Home products which supports a wide range of open standards.
Please bare this in mind, before you decide to purchase an off-the-shelf product, you should research whether the devices can integrate and control your desired applications. For instance, take Smart Things as an example, what happens when you decide to add a new device, like a smart door lock? Is it supported by the hardware you have purchased? Do you need software updates or any additional app for control? And more worryingly with modern technology development approach focus largely on delivery, consumer do not realise they are only getting the minimum viable product. It is often packed with defects, subsequently you receive software update regularly, which will fix these at the same time delivering new features which possibility introduces other defects. Personally I do not believe this is the right approach for a domestic automation system, this is something you use at home, performing the same set of tasks on a daily basis, it should be a one off installation and not touched again for a period of time, ideally 2 to 3 years.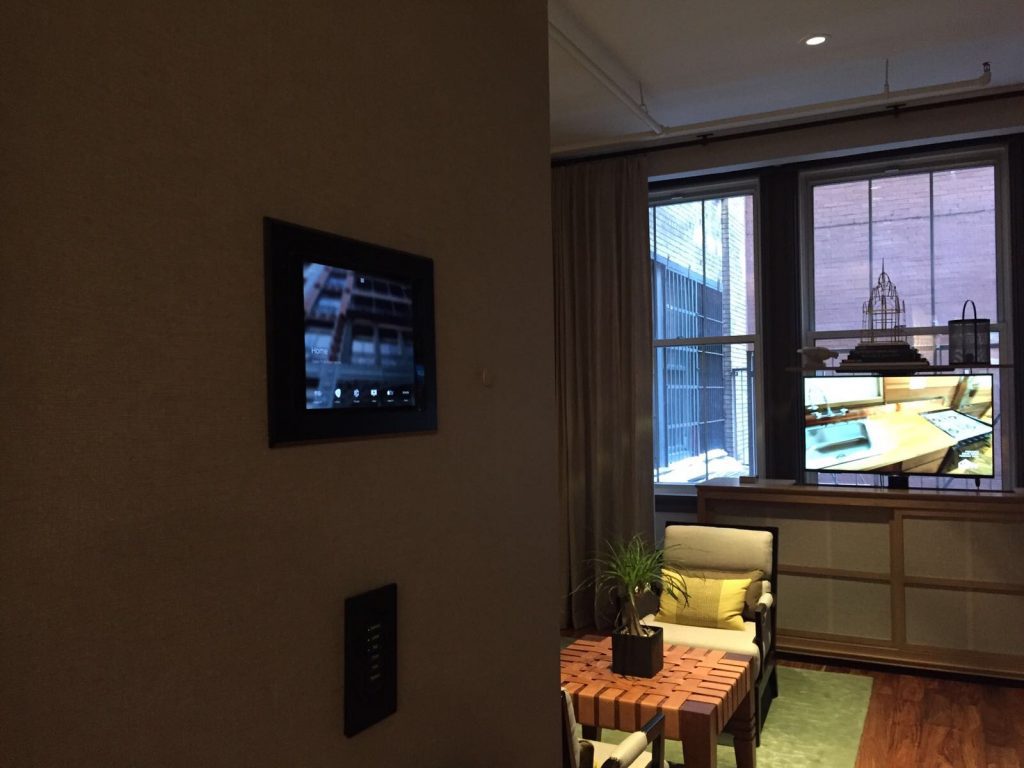 When you do decide to make your home smart, the discerning homeowner should continue to use one of the traditional control systems like Crestron, a 40 plus years old establishment with its focus on automation system, both commercially and domestically. They have a large pleasant worldwide with a huge number of integrated partners, their integration library is very mature and extremely extensive. Most importantly, they just work! And, because you are paying a certified programmer to set up your house for you, professional-grade smart houses can control just about anything. Put that together with an after sales service and warranty from the manufacturer and your chosen installer, you have a stress free, reliable solution for a good number of years.
With the adoption of smart home standards, the homeowner of the future might not face these problems. But, for now, if someone asked me the best way to smarten up their home, stick with the professionals.
About Intellicasa
An award winning solution specialist in Home Automation & Entertainment systems – specialise in bespoke residential systems for discerning private clients. We operate within the Greater London area undertake projects in prime London locations since 2006, with expansions to Europe, Middle East & Asia Pacific in recent years.
IntelliCasa prides itself to be the smart home automation solution specialist that thrives to deliver the ultimate solution tailored to the client's needs. A custom solution using market leading integration and control products delivered with "best in class" client focus.
Company Website:
About Crestron Electronics Inc
Crestron Electronics is a company that manufactures systems for home automation and audio/video control. The hardware developed by Crestron includes programmable controllers including touch panels, keypads, and lighting control systems. It sells its products through dealers who purchase and install Crestron systems for residential and commercial automation
Company Website: