A new blog written by graduates in the housebuilding industry and aimed at other university leavers has been launched by Redrow Homes.
The goal is for existing trainees, who are already undertaking Redrow's intensive graduate training programme, to provide an insight into life with the company and help those considering a career in housebuilding to take the next step.
As well as insightful articles, the website will also feature photos, graduate profiles, films and infographics, all designed to engage young people during the recruitment process.
The blog has launched in time for Redrow's latest wave of graduate applicants to get a flavour of things to come and also to communicate with them between assessment days and the start of the courses next September.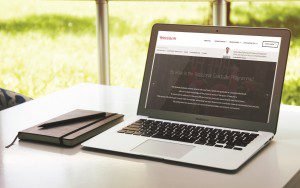 Karen Jones, HR director for Redrow Homes, said: "The idea for a blog actually came from our graduates on the current programme. They suggested it would be a great way to attract new applicants, give them a true reflection of day-to-day work life, and also work as an effective communication tool throughout the whole recruitment process. We agreed it was a great idea and hope it will be a really useful resource for our future employees."
The blog was developed through a series of workshops with Redrow's current graduate cohort, who advised on the sort of information they felt would be useful to other university leavers as they considered their future career path. It will include hints and tips on the application process, stories from past graduates who are now in director roles, and reports on special events.
One of the graduates involved in the planning process was Sophie Brown, based at Redrow's South West office in Bristol. She said: "It's a great way to voice to people who may be considering applying for the scheme about the range of things we do as graduate trainees at Redrow. It's certainly not sitting in an office on your own behind a desk. The graduates from around the group get together regularly for projects and events and we always look forward to seeing each other now we have formed such a bond. For example, we spent a week together earlier this year undertaking a community makeover project at a youth centre so we've written a post about that. As well as the hard work there are lots of fun elements to the programme. It's been really enjoyable to relive some of those and write about them.
"I know first-hand that it can be quite bewildering when you're about to start a new career, so this blog will hopefully help to overcome that as new applicants will know more about what to expect. It's also the most up to date place for information as it's all 'live', it's literally going on there as it's happening."
Karen added: "Our graduates play a vital role within our company as we are training them to hopefully become our future managers and directors. It's a very fast paced course and they are given responsibility from an early stage as well as access to senior management from divisional MDs right up to our Group chief executive and chairman to seek advice and guidance."
Redrow recently became a member of the Association of Graduate Recruiters (AGR), to assist with the recruitment and development of the best student talent.
The Redrow Graduate Blog will be with be updated every week or two with new information. You can read the new blog here: www.redrowgraduates.co.uk
Applications for Redrow's 2016 graduate scheme have now closed but will reopen later in the year for those looking to join in 2017. The company offers graduate programmes in construction management as well as a rotational graduate scheme, which gives trainees experience of working in all departments. To find out more visit www.redrowcareers.co.uk/graduates.