Consumers can benefit from a five month, free supply of Ariel PODS and a Lenor scent boosting bundle with the purchase of a selected Hotpoint laundry appliance.
The promotion is live now and applies to purchases made until 31st August 2020. It's available on selected washing machines and tumble dryers in the Hotpoint ActiveCare laundry range.
Retailers have access to digital assets, available via their Hotpoint account manager, to alert consumers to the promotion.
Stain removal is of the utmost importance to consumers and together, Hotpoint and Ariel can provide outstanding cleaning results while keeping colours and fabrics safe. Additionally, Lenor Spring Awakening Fabric Conditioner, Spring Awakening Beads and Tumble Dryer Sheets ensure that laundry smells fresh and revitalised.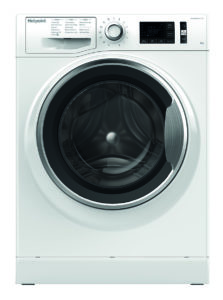 Hotpoint ActiveCare washing machines are tough on stains and kind to clothes, offering users the best-in-class for stain removal, removing more than 100 stains at just 20°C2. This is achieved by a series of three different ActiveCare technologies, which work together to remove tough and stubborn stains. For example, the Active Drum creates 10 different drum motions during a single wash cycle, each one specifically designed to treat a variety of different stains.
The combination of Hotpoint ActiveCare technology and Ariel PODS, which offer Ariel's deepest and strongest clean yet, ensure consumers can achieve the very best wash results.
In addition, Hotpoint ActiveCare tumble dryers combine two innovations that together minimise the stress on laundry. The careful combination of Anti-Stress Movements, alongside Perfect Temperature Control, reduces the production of lint and prevents clothes from wearing out by up to 40 per cent3. This clever technology, teamed with Lenor Tumble Dryer Sheets, means laundry is protected, fresh and invigorated.
Catherine Balderson, Senior Hotpoint Brand Manager, says: "The ActiveCare laundry range from Hotpoint is designed with the latest innovations and intelligent technology. This offers users outstanding cleaning performance, while Ariel PODS combine ingredients that provide excellent cleaning results. Having a reliable laundry appliance and detergent can help consumers to reduce washing temperatures, saving both energy and money.
"Hotpoint appliances empower consumers to care for what they value most, providing users with the maximum variety of functions and the flexibility they need to live their lives exactly the way they want. The Lenor scent boosting bundle, available in our laundry promotion, is an added luxury that we know our consumers will love. We hope this laundry promotion will encourage footfall for our valued retail partners."
For more information on the promotion, or any Hotpoint appliances, please contact your account manager or visit the website at www.hotpoint.co.uk.