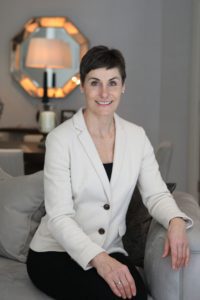 With the stamp duty holiday winding up on 30th September, house prices at an all-time high and gazumping now a regular occurrence in hotspot areas, young prospective buyers are looking at ways to open the door to making home ownership a reality, including the government's new mortgage guarantee scheme.
Andrea Fawell, Sales and Marketing Director at Kebbell says: "A lack of affordable housing is still a dominating feature of the property landscape which means young house buyers are still struggling to get on the property ladder. Equally there has been a surge of private renters and those living at home wanting to become homebuyers since the pandemic, but they struggle to raise the large deposits now required.
"The new 95% mortgage guarantee legislation is a good opportunity for buyers and is the responsible thing for the government to do, showing increased commitment to tackle inequality in the housing market. We have seen a good take up of this scheme, as well as the new Help to Buy scheme, by buyers at our Cornelian Fields development in Scarborough and our Heatherfields development in Bordon, Hampshire."
What is the mortgage guarantee scheme?
The new 95% mortgage guarantee scheme launched in the UK last April allows buyers to purchase a home with a deposit of just 5% of the property's total asking price and is part of the government's pledge to turn 'generation rent' into 'generation buy'. This scheme is available on any property valued up to £600,000 and unlike other schemes, is available to both first time buyers and current homeowners. Subject to the usual affordability checks, many big high street lenders offer this scheme making it easily accessible to all and it isn't only restricted to new build properties.
The scheme works by the government agreeing to compensate mortgage lenders with a portion of the net amount lost should a property be repossessed, but the lender still retains a risk of 5% with every loan they offer.
Other schemes to consider:
1. The new Help to Buy scheme comprises of a loan for up to 20% of the cost of a newly built home, so buyers only need a 5% cash deposit and a 75% mortgage to make up the rest. The loan is interest-free for the first five years and interest is then charged following this period, which can be paid back in a lump sum or in parts. The scheme applies to new build homes only and the house must be the buyer's only property, the buyer must be a UK resident and a first-time buyer, and there are regional property price-caps.
2. Part Exchange – Buyers who are ready to move into their new build home but are waiting to sell their current property can avoid precarious chains and estate agent fees by checking if their developer is interested in part exchange.
3. Help to Buy ISAs – A Help to Buy ISA helps potential buyers to save for their first home by receiving a 25% Government contribution worth up to £3,000 once they have saved at least £1,600.
Viewings at all Kebbell developments are available by appointment only and safety measures remain in place to make show homes COVID-19 secure and to comply and exceed all government guidelines. www.kebbell.co.uk
To stay up to date on the latest, trends, innovations, people news and company updates within the UK property and house building market please register to receive our newsletter here.
Media contact
Rebecca Morpeth Spayne,
Editor, Showhome Magazine
Tel: +44 (0) 1622 823 922
Email: editor@yourshow-home.com