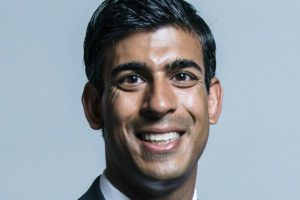 Chancellor Rishi Sunak releases statement for new funding projects for social housing, Irwin Mitchell comments on the statement.
Rishi Sunak is expected to unveil a new £50m funding package for the social housing sector to pilot new approaches to low-carbon retrofitting of social homes as part of his COVID-19 economic recovery statement tomorrow.
On Wednesday, the chancellor will lay out the government's plans to help the country bounce back from the economic impacts of the coronavirus pandemic.
Several papers report today that a £3bn green investment package will be a key plank of the announcements, including £1bn to improve the energy efficiency of public buildings and invest in green heating technology. This also includes £50m for the social housing sector.
The Treasury hopes retrofitting social tenants' homes could save some of the poorest households £200 a year in energy bills, according to The Guardian.
Heat pumps, insulation and double glazing will be among the retrofit measures paid for by the £50m, which is aimed at piloting new approaches to carrying out such work at scale.
The Financial Times expects the funding package will also include £2bn towards a new green homes grant, giving lower-income households vouchers to spend on energy efficiency schemes.
Comment on the Chancellor's Statement from Jeremy Raj, Head of Residential Property at Irwin Mitchell : Housing
"The Chancellor prefaced his announcement by explaining how key the residential property market and the housebuilding sector are in relation to the confidence and strength of the economy overall. There is no doubt that the recent uncertainties and practical difficulties created by lockdown have had a massively detrimental effect.
The changes announced to SDLT today went further than most within the industry had dared hope. With an immediate increase in the tax free band to £500,000 for a fixed period until 31 March 2021, there will be a real boost to the sector. There will also be widespread relief that the implementation has not been delayed until the autumn, which would potentially have stalled the market entirely.
It is important to note that while the effect on the London market will be minimal, the vast majority of conveyancing transactions throughout the country will see a significant and immediate bonus effect, that should encourage greater activity.
We can however expect a number of interesting discussions regarding how this windfall is to be shared between buyers and sellers. Clearly anybody that completed their transaction within the last month or two will be rightly upset to have missed out. It also remains to be seen whether the market reacts by adjusting prices overall, or leaves the windfall with buyers.
Overall however this is a hugely welcome announcement for housebuilders, the residential property industry, homeowners and potential homeowners."
See more news here.